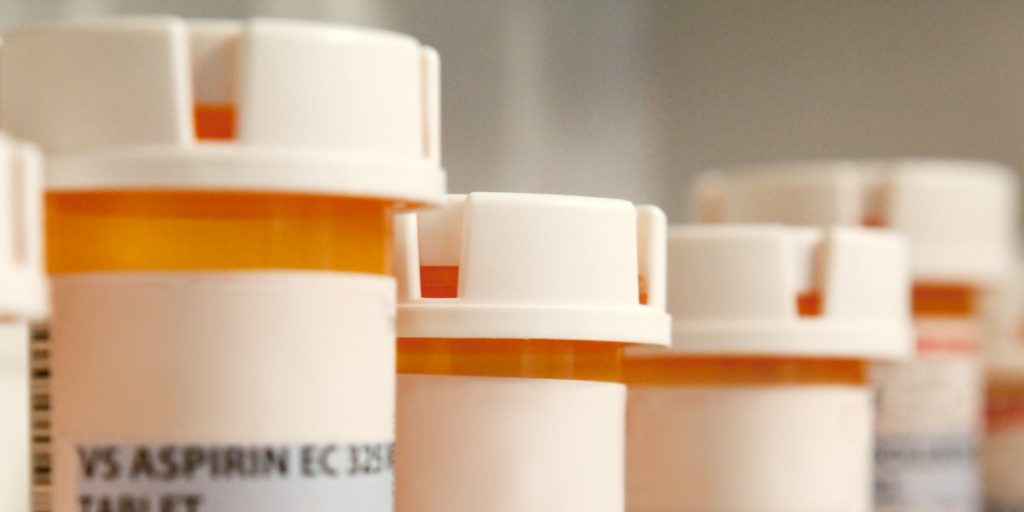 You may be an unwitting player in the American opioid addiction crisis. You may be confident that you're not, but consider this unfortunately common scenario:
Imagine a middle-class mom living a good, clean life in a nice neighborhood, raising two straight-A students with great prospects. Like so many people, drug abuse is nothing more than a news headline.
Until the police called, she had forgotten about the painkillers from last year's knee surgery. Following an opioid overdose at her son's high school, the teen arrested for selling the drugs had a prescription pill bottle with her name on it. Turns out he had taken it from her bathroom cabinet last week during a birthday party at her house. More than 62% of teens who admit taking medication for non-medical reasons say they get the drugs from medicine cabinets in their homes, according to the Office of National Drug Control Policy.
If this doesn't make you think immediately about what might be in your medicine cabinet at home, it should. And while nearly half of all opioid overdose deaths are from prescription medications, over-the-counter meds including cough and cold medicines, can be abused and can be just as dangerous. Other prescription drugs such as sleep aids, sedatives and stimulants such as ADHD drugs are also targets for abuse.
Nearly half of the 4.3 million Americans who abuse prescription meds say they got them for free from a friend or relative. Many are taken from medicine cabinets just like our soccer mom scenario.
This is an epidemic we must all take on, and there's something simple you can do. Participate in a drug takeback. Retailers, pharmacies and law enforcement agencies nationwide are making it easy to do the right thing conveniently, safely and discreetly, with no questions asked. Saturday, Oct. 28 is the first opportunity, through the National Prescription Drug Take Back Day.
It's easy, and you can even bring in pet medications. However, you can NOT bring needles, inhalers, lotions/liquids, aerosol cans, thermometers or hydrogen peroxide.
Also, community pharmacies across the country are beginning to set up convenient drug take-back kiosks that will be available every day for you to take back your extra, unused or outdated prescription and over-the-counter medications and dispose of them. Inmar is proud to be promoting drug take-backs in pharmacies and health systems across the United States, and providing kiosks and promotional materials to help pharmacies run drug take-back programs. In one day of the National Drug Take-back in April of this year, more than 450 tons of medications were made unavailable to abusers and unwitting children who could accidentally overdose on them.
You can find out your community's participating National Drug Take Back sites through a simple search on the Drug Enforcement Administration's website.
We can no longer just shake our heads and just say what a shame this is, or that someone should do something. That someone is you and me. Do the right thing — clear your medicine cabinets. This is a huge problem that crosses all cultural lines, but together we can make a difference.1
1 2014 National Survey on Drug Use and Health conducted by the U.S Dept. of Health and Human Services.