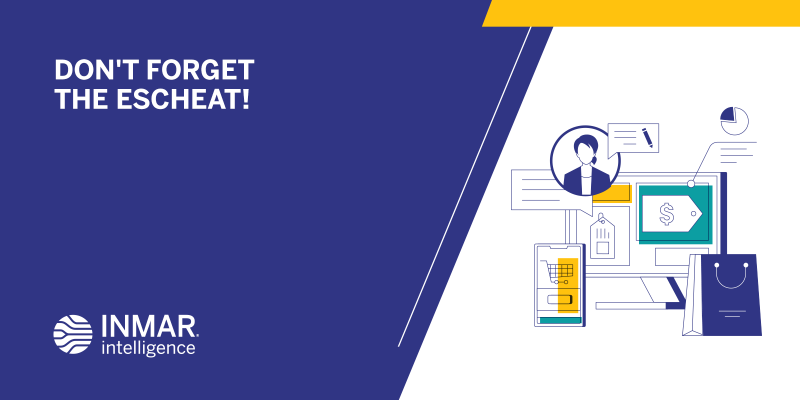 There are a lot of ways to ruin a good rebate and wreck the opportunity to realize some serious ROI. You can make submission requirements so difficult that shoppers don't want to participate; you can be slow in delivering rewards to the point that the buyer's "positive brand experience" never really happens; or you can fail to execute effective escheat management.
What was that last one, again?
Escheat, as the good folks at Unclaimed Property Professionals Organization will tell you, is the legally mandated process by which unclaimed ("abandoned") property is transferred to a designated state authority. In this case, the unclaimed property we're talking about comprises uncashed rebate checks.
In the face of continued economic challenges and a shrinking tax base, state governments are getting more aggressive in enforcing existing unclaimed property laws and are placing newfound emphasis on taking custody of unclaimed promotional incentives. All 50 states, as well as the District of Columbia, Puerto Rico, Guam and the U.S. Virgin Islands, have statutes in place regulating the handling of unclaimed property and if you fall out of compliance, it could cost you — big time.
Looking to replace lost revenue, states are accelerating their use of "escheat audits" -- auditing property holders (including rebate sponsors) to determine their compliance with applicable unclaimed property laws. These inquiries are becoming more popular -- and frequent -- as states can 1) take possession of unreported and undelivered escheatable property, 2) levy assessments for interest revenue that the state was not able to earn because the property was not remitted and 3) charge penalties for non-compliance. In addition, some states will charge the holder for the cost of a state-initiated audit if previously unreported property is found.
Probably not part of your fulfillment budget.
So, to stay out of trouble, make escheat management part of your rebate promotion programming. If you don't, you could be paying for it for a long, long time.
Topics