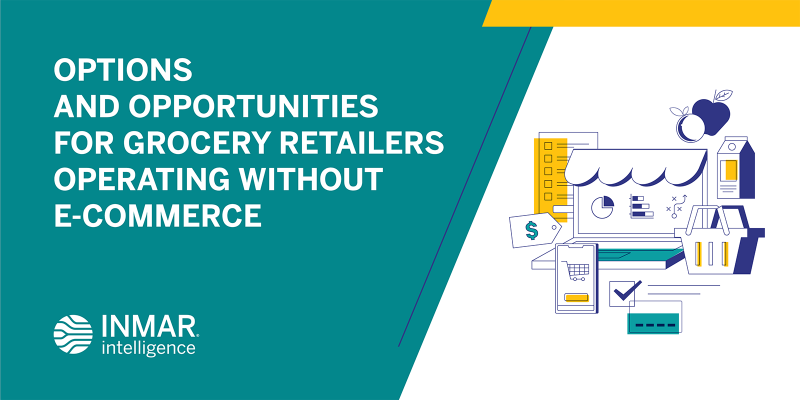 Online orders have risen rapidly worldwide as internet users are quickly acclimating to social distancing and the enforcement of quarantine policies. US grocers are feeling the effects as well, with some chains reporting that their online orders have doubled or tripled in the past week. 
As these better-equipped stores strive to meet the demand for curbside pickup or delivery, it raises the question as to how those grocers without an established e-commerce platform should adapt to this sudden change in consumer behavior in order to help meet shopper demand and enable the behaviors being recommended to slow the spread of COVID-19.
Here are three ways in which retailers without an e-commerce platform can navigate this never-before-seen disruption in the marketplace:
Evaluate options to establish short-term online services. Retailers could consider creating remote ordering alternatives that could include taking orders over the phone, via email or through a simple online form. While these options are labor-intensive and would be logistically complex to maintain over the long-term, offering them on a limited basis can help retain affected shoppers and prevent them from moving to another retailer.
Work with local organizations to provide a limited remote service offering to retirement communities. This represents another opportunity to help shoppers most at risk and with more limited access to physical retail locations. Retailers could explore coordinating with charitable or other non-profit organizations to enable limited online or over-the-phone order services so that retirement community populations could purchase from a selection of the most popular, and needed, SKUs. Scheduled deliveries of grouped orders could then be made in accordance with recently implemented restrictions on community access and enable these shoppers to receive their purchases without having to leave their homes.
Test and learn. Consider quickly setting up an online store with a limited product selection. This will enable you to serve your customers and lay the foundation for building a long term e-commerce platform. Successfully establishing a sustainable, fully functional digital store takes time and requires a careful assessment of all options and resources. By setting up a bare bones e-commerce site now, retailers can learn about the viability of a more robust platform through observing their shoppers' usage closely. While immediate movement toward establishing a strong e-commerce foundation may be stunted by current events, it is time for retailers to start thinking about the much greater and not-too-distant e-commerce opportunities that are developing.
It's astounding to see how significantly the personal and professional lives of everyone have changed in just a matter of days. It is also reassuring to see how rapidly grocery retailers are responding to extremely fluid conditions as they work to address the sudden change in shoppers' needs and behaviors. 
In any time of crisis, whether borne of nature or man-made, grocers are always one of the first commercial groups to adapt to the uncertainty of the moment. Their store employees, warehouse workers and support staff all put forth incredible effort to help ensure that shoppers can get the products they need in a timely and safe fashion. That's happening right now as well and everyone will be better off because of their actions. 
 
Click below for more insights into engaging consumers in the midst of marketplace disruption.
To better understand the importance of having transparency from your marketing partners and how we ensure that our clients have this critical visibility, download our white paper, "The Transparency Imperative: What Brands Should Demand From Their Partners."