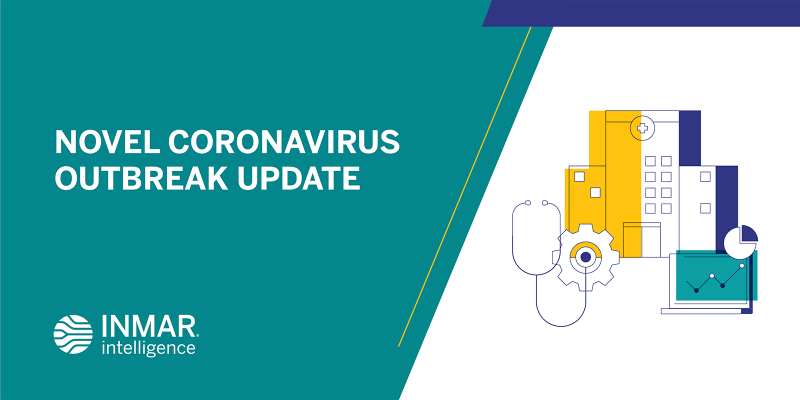 Inmar Intelligence is monitoring the Novel Coronavirus outbreak and taking steps necessary with our associates' best interest at the forefront and in accordance with our Business Continuity Plans to minimize any disruption to the services we provide our clients.
Our response efforts are being adjusted as necessary as the situation evolves, but these are the actions we are taking now:
We are actively communicating and encouraging behaviors that help prevent the spread of illness based on CDC recommendations.
We are also providing increased protective supplies to our facilities and educating associates about their proper use.
Managers have received directions for communicating with their teams and our HR Business Partners are actively working with managers to address specific questions and team requirements.
As is always the case, those who are sick are encouraged to stay home to rest, recover, and avoid infecting others.
Many of our associates are able to work from home as needed.
Until the end of April, all associates are encouraged to restrict non-essential travel. Inmar offers flexible video conferencing capabilities from desktops and conference rooms, which can be used with clients and vendors whenever possible.
Anyone having traveled to countries that the CDC has identified as Level 2 or 3 areas are being asked to self-quarantine for two weeks.
The decision as to whether Inmar Intelligence as a company will attend various trade shows is being made on an event-by-event basis. Of course, no Inmar team member is expected to travel during this time if they believe doing so is a risk to their health.  
Inmar's Leadership, Business Continuity and Technology teams are working closely based on our established Business Continuity Plans and will make adjustments as the situation develops.
As an Inmar Intelligence client, be assured of our absolute commitment to responding with utmost caution regarding the safety of our associates and continued business operations to support our clients.
Regards,
Rob Zomok, President, Global Operations