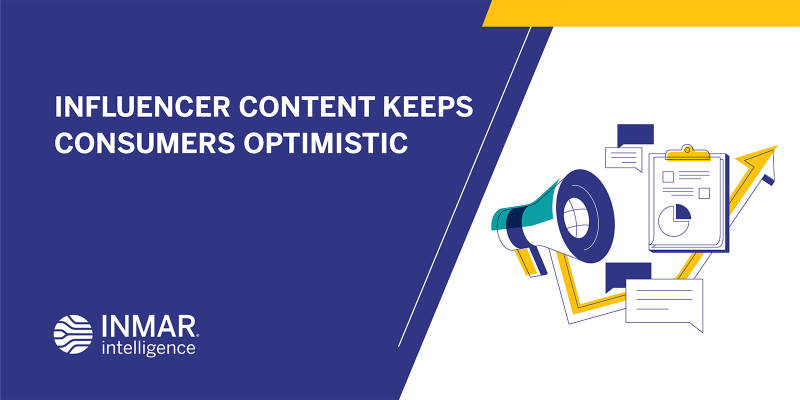 While spending on influencer activations is clearly down as a whole, certain categories, brands and influencers are seizing this opportunity to gain relevance through thoughtful, helpful and genuine messaging -- the more "real," the better, especially for video content with lower production quality that feels more authentic in these times. 
Viewership and engagement is incredibly high and there is no scarcity of influencer inventory, especially as formerly-niche influencers (those previously dedicated to creating content only for specific industries like fashion and travel) are expanding their coverage to areas like food/beverage, home decor and DIY projects. Their content is well-received, too -- Business Insider reported a 76% spike in Instagram likes for sponsored posts and ad impressions.
Here is what brands can be doing as we progress through the pandemic's outbreak and weather the turbulent economy. 
Expand your influencer horizons: 
Brands who traditionally only activate influencers who specialize in creating content for their category or industry should consider influencers whose channels were previously geared towards other industries altogether (i.e. fashion influencers can promote household items). Many have incredibly engaged audiences that fit the same demographic profile, and are equally as interested in content covering other topics. Remember, consumers are all in the same boat right now -- city dwellers and rural residents, high earners and low-income households, young and old -- and most of us are looking for the same answers and comforts. 
It's not too late to get content in-market and make an immediate impact: 
While go-to content studios and creative agencies are social distancing, influencers provide a great resource for content creation. Often content can be live in as little as two to three weeks. Most areas of the country are still in the first or second quarter of this battle, and consumers will continue to rely on the creativity of influencers as they refine their new routines.
Prepare for the next phase: 
This time of isolation will inevitably be followed by additional uncertainty and, likely, a period of economic recession. While it's important to give consumers thoughtful solutions and suggestions to get them through the next two to three months, it will be equally as important to continue supporting their needs in what many are referring to as the "new normal". 
Millions will still be unemployed and/or suffering the financial effects COVID-19 has caused, and brands' messages will need to transition along with consumers' concerns. It will be important to lay out a thoughtful approach for the next 3/6/9 months that aims at addressing the predicted status at each of those phases.
For example, we have data that is showing 2/3 of a large grocer's digital purchases during the COVID-19 outbreak are by NEW customers. Returning customers also saw an uptick in usage of the retailer's site to make purchases, but the majority of customers shopping online have never done so with this retailer before. Consumers are adopting the tools online grocers have made available en masse, and, while certain retailers are experiencing out-of-stocks that limit their ability to promote these features right now, expect these non-traditional shopping methods (especially grocery pickup and delivery) to have continued success beyond this period of social distancing. Brands should be building strategies to accommodate seamless list building, such as add-to-cart functionality that accommodates adding entire recipes to the cart with a single click, and technology that enables seamless redemption of available offers and rebates.
In conclusion:
The Drum predicts social media spending will rise by 22.2% as a result of coronavirus and that brands should be focused on content creation that keeps consumers optimistic. We believe brands that do this will leave long-lasting impressions with their consumers
Click below for more insights into engaging consumers in the midst of marketplace disruption.
To better understand the importance of having transparency from your marketing partners and how we ensure that our clients have this critical visibility, download our white paper, "The Transparency Imperative: What Brands Should Demand From Their Partners."