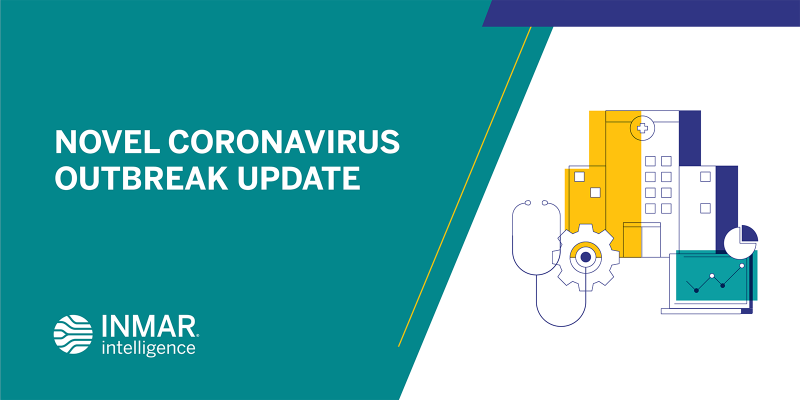 Governors in an increasing number of states are issuing executive orders requiring residents to stay at home in an effort to slow the spread of the coronavirus.
In most cases, the mandatory orders do allow state residents to visit gas stations, pharmacies, grocery stores, farmers markets, food banks, convenience stores, take-out and delivery restaurants, banks and laundromats. Workers in critical federal infrastructure sectors are exempt from the order, including food and agriculture, healthcare, transportation, energy, financial services and emergency response.
All Inmar employees working in any state that implements similar measures, will, of course, comply with the orders given -- even as we take the appropriate steps necessary to maintain essential operations supporting our clients in the grocery, drug and healthcare sectors. Specifically, we will continue to:
Enable movement of badly needed product from grocery and drug stores to their foodbank customers.
Execute on our vital role in removing pharmaceuticals from the supply chain that may be expired or damaged and; 
Provide critical financial and accounting functions to support healthcare operations.
To protect our associates and contribute to the effort to contain the spread of the virus, we have taken a number of internal measures already, as outlined below. We are also moving quickly to address any and all additional concerns as they are raised. As of right now, Inmar has no known positive cases of COVID-19 as reported by any employee, governmental agency or healthcare provider. 
At Inmar, we're taking all aspects of the novel coronavirus very seriously. Our top priority is helping maintain the health and safety of all of our employees, their families and the community. At the same time, we will continue working closely with each of our clients to provide all possible means of support as we weather this grave challenge together.
Actions taken by Inmar to date:
We are communicating to all employees, on a daily basis, that anyone who fits the following criteria needs to contact their physician and immediately self-quarantine: 
Anyone who is experiencing symptoms of COVID-19.
Anyone who has been in direct contact with someone who is also experiencing symptoms.
Anyone who has been diagnosed or in direct contact with anyone who has been diagnosed with COVID-19.
In addition, we have directed all employees who have recently traveled outside the country to remain at home and self-quarantine for 14 days, per the CDC's guidance.
Warehouse employees:
Hourly employees working in our warehouse facilities who experience symptoms, are presumptive positive or are diagnosed with COVID-19, and have a doctor's note, will be granted two weeks paid sick leave. Additional paid sick time is available if a doctor directs that an employee should stay home for longer than two weeks. If any employee is concerned about their well-being while working in any of our facilities, we are asking that they reach out immediately to their manager or contact our human resources department.
Within our facilities, we have introduced additional shift flexibility so that: 1) there are less people in the facility at any given time and 2) if care for a family member requires the employee to be present at home. We have repositioned all workstations so that employees are a minimum of 4-6 feet apart. 
All employees are entering the building one at a time to avoid physical interaction with others, daily meetings are limited to 10 people or less in accordance with social distancing recommendations and employees are encouraged to follow the personal hygiene practices outlined by CDC. We regularly and thoroughly clean our facilities and have recently added more maintenance staff to assist with this effort.