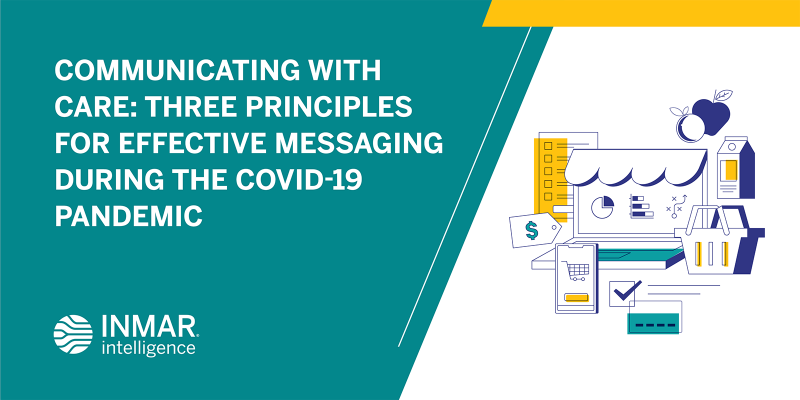 In these challenging times, it's essential that advertisers recognize and fully appreciate that the recipients of their messages are not just consumers; they're human beings seriously impacted by terrible circumstances. Therefore, the messaging and promotions that advertisers deliver now, and in the coming months, must demonstrate sympathy, express empathy and provide genuine helpfulness to audiences very much in need of meaningful support. 
Here are three principles that advertisers should keep top of mind as they navigate the current situation and work to maintain mutually beneficial contact with consumers.
Self-promotion is a positive.
With consumers eagerly seeking out those resources and services that can help them better cope with an increasingly difficult situation, it's in everyone's best interest to aggressively promote the availability of those resources and services. Whether it's special operating hours for at-risk demographic groups, no-touch delivery or more flexible payment options, actively advertising any and all new or additional consumer services is essential. 
First of all, consistently advertising these efforts helps ensure that those audiences that could most benefit are aware of them and know how to take full advantage. Secondly, publicizing initiatives aimed at assisting the community creates a perception of goodwill and value among consumers that, now more than ever, is appreciated by everyone.
Marketers should not be hesitant about self-promoting. If properly executed, there's great potential benefit and little, if any, chance that the messaging will be perceived as self-serving or that the motivation behind the promoted efforts will be seen as disingenuous.
Empathy is imperative.
Understanding audiences and speaking to them accordingly has always been essential to effective advertising, but now it's critical. Even as consumers face the COVID-19 pandemic "together" and share, to some extent, the same immediate concerns, it's still the case that there are any number of disparate groups in the marketplace with unique identities and equally unique needs and wants. Therefore, messaging must remain hyper-targeted and demonstrate a genuine understanding of each group's make-up and a command of their most material needs. 
In the midst of this crisis, new opportunities are being created to attach product features and benefits to groups that are receiving increased and very positive public attention -- most notably, first responders and healthcare workers. Advertising that recognizes the service of these groups while demonstrating how the promoted product assists them in their efforts holds great promise for engaging those "ordinary" consumers who could immediately benefit from their use as well.
As for consumers outside these spotlighted groups, many are already facing significant financial challenges and many more will likely experience serious economic hardship in the near future. Advertising that recognizes their situation, that respects it and that offers some relief will be extremely well received, long remembered and highly effective in generating the desired engagement. 
Transparency is "table stakes."
With uncertainty in such short supply, consumers want to know they can count on accurate information from brands and retailers. And that demand has to be met. No exceptions. Just as it's in everyone's best interest to promote positives, it's equally important that trading partners are forthcoming about the challenges and changes that are impacting their businesses -- and their customers' lives. 
Out-of-stocks, product substitutions, altered operating hours, etc. must all be openly and immediately communicated. Sharing this information in a timely fashion will be of immediate assistance, and great value, to customers. Being out in front of, and honest about, issues affecting operations and/or product availability will help manage customer expectations, mitigate negative perceptions and build confidence among audiences regarding previously disseminated messages of "we're here to help."
It's difficult to know exactly what to communicate to audiences, right now, that will simultaneously help business and provide audiences with the surety and stability they're eager to have return to their lives. But, what is known is that regular, consistent communication with consumers must be maintained and that the messages distributed must be patently honest, genuinely empathetic and, as positive as possible.