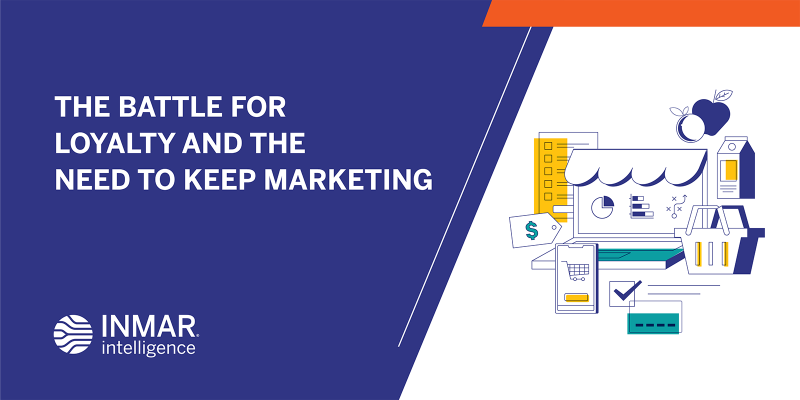 Ask anyone at virtually any CPG brand about their current focus and they'll respond, "supply chain." That's really no surprise as it only makes sense for manufacturers to prioritize their response to the widespread out-of-stocks resulting from the sudden increase in consumption across categories. And, it's also sensible -- with promotable products unavailable -- to place a temporary hold on promotions. But, only for the near term. Those brands that defer their shopper engagement beyond this immediate period of operational disruption are going to face much greater challenges ahead.
The largely indiscriminate and likely brand-indifferent purchasing that's currently taking place is going to end. So, marketers need to be planning and preparing now for the advent of the "new normal" that will see continued, albeit temporary, increased sales and the substantive expansion of an economically-hurting shopper base with significantly increased promotion sensitivity.
As brands get a handle on current replenishment issues and intentional overstocking subsides, shoppers will return to more selective, cost-sensitive and brand-conscious shopping behaviors. Therefore, marketers must be ready to execute appropriate brand-building promotions in order to protect their share of sales as the retail grocery marketplace undergoes yet another reformation.
With hyper-accelerated buying having induced unanticipated trial, brands on both sides of the phenomenon have significant reason to re-invigorate, if not simply maintain, their marketing and promotions. 
Those lesser-known brands that have recently enjoyed additional sales due to the absence (on-shelf) of category leaders must now actively engage new customers in order to keep their last purchase from being their last purchase. And those brands accustomed to the benefits of hard-won shopper loyalty need to take aggressive action as well to retain and protect buyer allegiance that may have suffered as a result of past purchasers enjoying their unforeseen experience with another product in the category.
The exact timing for the needed engagement, the promotions to be executed, the content to be distributed and the channels to be employed will all have to be carefully, and quickly, determined in order for marketers to make the best of a very difficult situation. But, what's already been determined is that brands must prepare now to take the future action needed to restore and retain (still) critical shopper loyalty. 
And, while it's far from "business as usual" anywhere in the industry, Inmar Intelligence is continuing to actively assist our clients with critical operations. Click here to learn more about the steps we're taking to minimize any disruption to the services we provide.