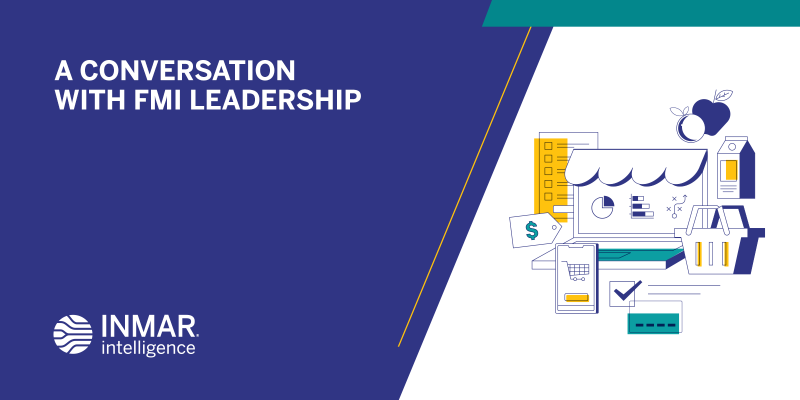 Our own Holly Pavlika, SVP Corporate Marketing sat down for a Zoom chat with Doug Baker, VP, Industry Relations, Private Brands and Technology at FMI to discuss the state of grocery retail and the industry's response to the COVID-19 crisis. You can listen to Doug and Holly's exchange on a number of key issues below:
HOW PREPARED WERE CPG PARTNERS AND RETAILERS FOR THIS PANDEMIC?
WHAT WOULD YOU SAY TO CONSUMERS TO HELP CALM THEM?
HOW IS THE U.S. SUPPLY CHAIN ADJUSTING TO THIS NEW NORMAL? 
WHAT ARE YOU HEARING FROM YOUR MEMBERS AROUND THE IMPACT ON E-COMMERCE?
ARE RETAILERS ABSORBING PRICE INCREASES AND NOT PASSING THEM ON TO CONSUMERS? WHAT DOES THE WHOLESALE PRICE LANDSCAPE LOOK LIKE IN THE FUTURE?