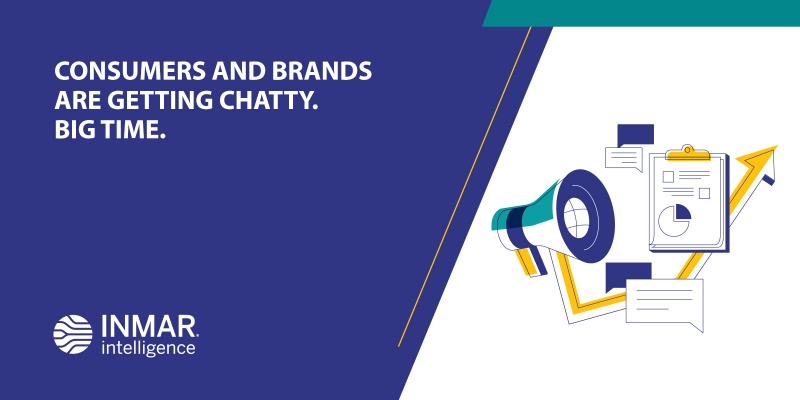 In November 2019, we surveyed 1,500 consumers and found that less than 10% -- only 9.1% -- had ever interacted with a brand via a website pop-up/chatbox, SMS, social media messaging or other direct-to-consumer communications channel. But, that's all changed.
Just over a year later our latest survey finds that 40% of consumers have now chatted online with a brand. That's a 4.4x increase in consumer conversations with brands. 
Why are shoppers chatting with brands? 
52% were seeking more information about a product 
47% wanted to try a product
46% needed to discuss an order or purchase
37% were acquiring a rebate/promotion 
What do shoppers think about their chat experiences?
76% of shoppers see chatting as more personal and efficient than other methods of customer service
71%  of shoppers say chatting provides them with all the information they need to make a purchase
83% of shoppers agree that chatting allows them to get quick answers while making purchase decisions 
How great is the opportunity for brands?
Among the shoppers who had an online conversation with a brand in 2020, 72% said they used chatting to research brands and products before making a purchase decision. This clearly demonstrates that chatting is not only an excellent tool for information sharing but also an outstanding opportunity to drive activation.
And with 73% of chat-active shoppers saying they're comfortable with brands (and retailers) using their personal phone numbers to send them SMS texts, marketers can easily and personally engage consumers with engaging, motivational promotional content and offers. Now, that's how you feed the funnel.

For more information on using Conversational Commerce to drive customer engagement and sales, contact Inmar Intelligence.