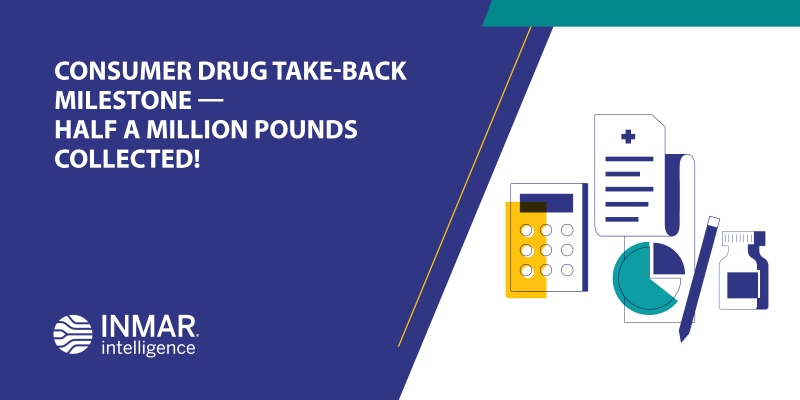 Half a million pounds. It sounds like a lot, but how much is it? Half a million pounds is equivalent to two and a half blue whales, a 2,500 square foot home or a locomotive engine. That's how much unwanted medication we've collected through the placement of 4,000 kiosks with the Consumer Drug Take-Back program.
Our LifeInCheck Consumer Drug Take-Back program works to expand public access to medicine disposal. This expanded access promotes the safe removal of unused and expired medications from homes helping to prevent drug misuse, child poisoning from accidental overdoses, and prevents the flushing or trashing of unwanted medication — which helps to protect public health and the environment.
More than 94,000 people died of a drug overdose in the U.S. in 2020 — the most ever recorded in a 12-month period 1
Approximately 50,000 emergency department visits result from unintentional medication overdoses among children under the age of 5 2
37 different drugs were found in the water after it was treated at 25 drinking water treatment plants 3
While we know 500,000 pounds is a massive amount, and a great accomplishment, it's also just the beginning.
Learn more about how our Consumer Drug Take-Back program can help all of us be safer and healthier.
1  CDC 12-months ending February 2021 NCHS Provisional Report Released 9/5/2021
2  CDC Protect Initiative: Advancing Children's Medication Safety (Reviewed April 2020)
3  ScienceDirect 2017