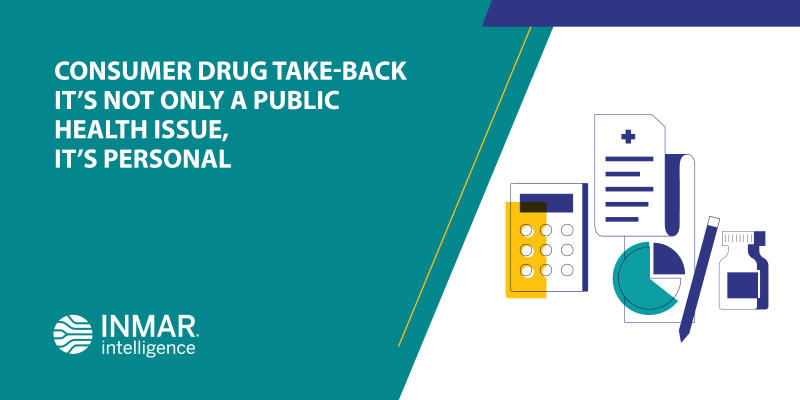 This year, overdose deaths increased 30% in the US, reaching the highest rate in our country's history. That means, on average, over 260 Americans die every day from a drug overdose, according to the CDC. This persistent (and increasing) problem demands new solutions. Inmar surveyed 1,000 adults across the US to understand how they're personally impacted by prescription drug misuse, and to gauge their awareness of proper disposal options.
Personal Impact of Prescription Drug Misuse and Accidental Overdoses
Unused, surplus medications in the home can be a real danger to family members and the community. Almost 60% of the survey participants know someone, personally, who has been affected by prescription drug abuse — and 43% know someone whose child has been impacted by prescription drug poisoning or accidental ingestion. Those are staggering numbers. It's not surprising, then, that 61% said the problem of prescription drug abuse in the US is extremely serious and needs immediate additional attention.
Awareness of the Dangers of Excess Meds in the Home and Improper Disposal
Most people are storing leftover medications in their home — 73% according to our survey. We know that 51% of misused prescription pain relievers are given by, bought from, or taken from a friend or relative (National Survey on Drug Use and Health SAMHSA 2020). Medications are also the leading cause of child poisonings. More than 60,000 children are treated in emergency rooms each year due to accidental ingestions (ASTHealth.org).
But it's not only storage that negatively impacts public health — it's also flushing old medications. While 63% of those surveyed said they're aware of the environmental issues associated with improper disposal, 61% admitted they have thrown medications in the trash or flushed them down the toilet or sink. According to a ScienceDirect February 2017 report, at 25 water treatment plants across the US, 37 different drugs were found in the drinking water — after the water was treated.
Room to Improve Safe Drug Disposal Habits
The DEA's National Prescription Drug Take-Back Day provides an opportunity twice a year, April and October, for Americans to help prevent drug addiction, overdose deaths, and to protect the environment. Still, while 52% of survey respondents have heard of National Prescription Drug Take-Back day, only 39% have participated. Their initiative could use a boost. It's only two days a year, after all. By promoting Saturday take-back events across the US, Inmar is helping to resolve this issue.
What about every day disposal options in our communities?
More than half (51%) of respondents are aware of methods to properly dispose of unwanted medications, but 55% have never used an in-store drug disposal kiosk. 67% have never used a mail-in envelope to dispose of medications. Clearly, these options aren't enough on their own. Like wearing seatbelts, eventually proper disposal of medications will become a societal norm. But we're not there yet.
Inmar is working with pharmacies across the US to improve the statistics and make EVERY day Consumer Drug Take-Back day. By helping to expand public access to medicine disposal, we're able to assist in curbing all three of these epidemics — accidental overdoses, environmental impacts, and child poisonings. Inmar's LifeInCheck Consumer Drug Take-Back Program provides Drug Take-Back kiosks to pharmacies. These kiosks safely remove unneeded medications from homes, prevent environmentally unsafe flushing, prevent child poisonings, and reduce accidental overdoses year-round.
By promoting the DEA's National Prescription Drug Take-Back Day, and supplying Drug Take-Back kiosks to pharmacies, Inmar is doing its part to help provide solutions. We hope you'll join us in the fight.