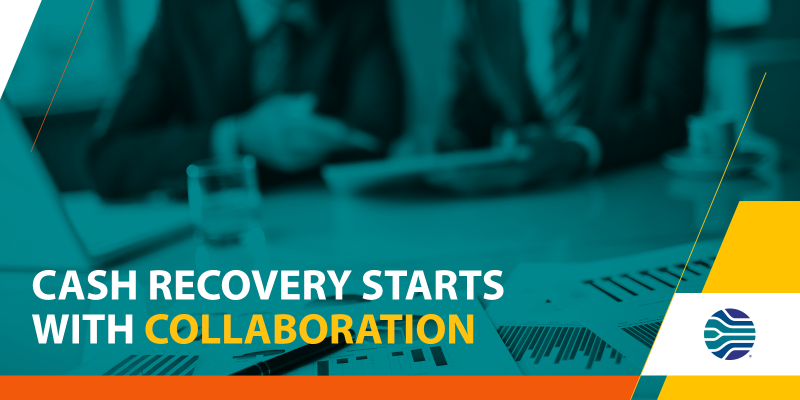 Deductions management is messy — accounts receivable teams at CPG companies know this to be true. Deductions flood in from multiple different retailers, in various formats, with vague descriptions.
But effective deductions management is vital for cash recovery and harmonious customer relationships, and many brands overlook a critical aspect of effective management — communication with internal stakeholders.
Data from our recently published 2022 Deductions Management Trends Report revealed that, for over a quarter of brands (25.1%), coordinating with multiple stakeholders is the biggest pain point of deductions management.
Why is this such a significant pain point, and why does it matter?
Validating deductions is easier said than done. First, AR analysts must gather all backup documents related to the invoice to identify the origin. In many cases, these documents — such as other invoices, receipts, Proof of Delivery, Bill of Lading — are missing or incorrect. From here, analysts reach out to internal teams in an effort to gather the necessary records, which are often hosted in multiple locations, and wait on their availability to search for and send these records. This communication often happens via email – creating a convoluted string of communication and unorganized handling of important documents that cash recovery depends on.
Once the AR analyst manually matches the documents to the invoice and verifies all details, they can mark the deductions claim as valid or invalid (all of that work, and this is just the first step!).
If the deduction is invalid, AR analysts will dispute the claim with the retailer. Often these disputes are not accurately tracked and followed up with. Delays in reviewing and approving deductions lead to missed retailer-specific dispute windows and permanent loss.
In some worst-case scenarios, documents cannot be located or matched, and deductions are left open. As a result, after valuable time spent by AR analysts and other internal stakeholders, cash is potentially left on the table.
Here's the thing — AR analysts shouldn't spend any time manually extracting and organizing deductions data. Instead, validating prioritized deductions should be the starting point from which analysts quickly move to higher-level tasks such as recovering invalid deductions, analyzing valid deductions for key insights and opportunities for improvement, and engaging in constructive communication with retail partners.
How can brands improve their workflows to increase efficiency and protect margins?
It's no secret that automation saves time and manpower, but many brands are slow to make the investment. According to our 2022 Deductions Management Trends Report, only 20.8% of brands have automated deductions validation, only 19.5% have automated support document gathering, and 24% have not automated a single step.
Introducing automation to any step of the process is sure to prove beneficial. And for brands interested in fully optimizing their teams' efficiency, accuracy, and workflow, holistic deductions management solutions incorporate automation into the entire process.
By providing a single source of truth for deductions records, these solutions can quickly pair documents and auto-validate claims. And for deductions that need the expertise of an AR analyst, the solutions feature standardized workflows for smooth, transparent communication between internal teams.
For brands interested in boosting cash recovery rates and simplifying workflows, DeductionsLink™ puts automation and analytics to work in an easy-to-use SaaS platform. For more information on how to improve your deductions management process, visit our website or contact us at solutions@inmar.com.