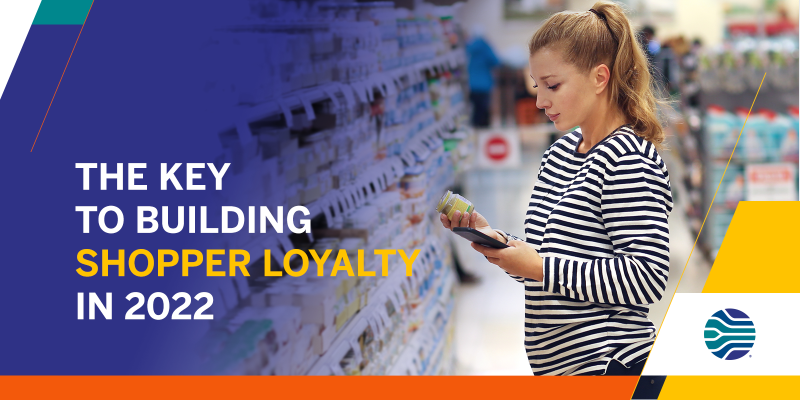 Shopper behavior trends are ever-evolving, and the past couple of years have proven exceptionally dynamic due to the pandemic, supply chain issues, out-of-stocks, and now inflation. These wild times present unprecedented challenges for many marketers, as they navigate their own various repercussions of these issues while trying to gain and retain shopper loyalty.
BUILDING A TOP-NOTCH PROMOTION STRATEGY
Consumer promotions are an integral part of brands' marketing strategy — but they're often a major investment that brands, especially nowadays, can't afford to not see a return on. That's why it's imperative to arm yourself with real data and insights that inform how, when, and where to reach today's shoppers.
UNDERSTAND SHOPPER PSYCHOLOGY
Even seemingly general insights into consumer behavior can reveal the psychology of shoppers as they adjust to changing times:
Beginning 2022, 70 percent of shoppers said they used a shopping list on their last trip (both written and digital), compared to 63 percent in 2020. This shows an increase in intentional shopping.
 
In January 2022, 90 percent of shoppers said they used lists at least occasionally. Only 10 percent said they don't ever use shopping lists.
 
There's a high increase in the weekly grocery shopping in the range of $100-149, while there's a dip in $150 or more weekly grocery shopping.
PAY ATTENTION TO SHOPPER PREFERENCES
When it comes to promotions specifically, shoppers aren't hesitant to share their preferences and habits as new methods are introduced:
According to our 2021 Shopper Behavior Study, 66 percent of shoppers used a digital coupon in the past three months, while 27 percent said their primary source of sourcing coupons was from a digital gallery in a store's app.
In January 2022, 23 percent of respondents stated they used a digital coupon four or more times in the past three months. Compare this to only 14 percent of paper coupon users.
STUDY DISTRIBUTION AND REDEMPTION RATES
But brands know there's much more to building a strong promotion strategy than choosing between paper and digital. For this reason, we made sure to dive into the nitty-gritty:
Digital (Load-to-Card) accounted for the highest share of redemption volume per promotion method in 2021 at 34.2 percent, up from 29.3 percent in 2020. Free-Standing Insert (FSI) and Instant Redeemable (IR) promotions, the second and third most redeemed methods, came in at 24.1 percent and 11.7 percent of volume, respectively.
 
Digital coupon distribution saw a flourishing increase of 28 percent compared to the previous year. In terms of promotion method distributed, Digital (Load-to-Card) continued to gain market share — achieving an all-time high at 5.2 percent of all distributed volume. This was second only to Free-Standing Insert (FSI), which held steady at roughly 89.8 percent of distributed volume. Promotions shouldn't be a guessing game.
DATA AND INSIGHTS ARE KEY
Promotions shouldn't be a guessing game. Reliable data and insights are key to building promotion strategies that will drive trial and foster loyalty — and we've only scratched the surface. For comprehensive and exclusive data and insights into shopper behavior and promotion trends, download our 2021 Promotion Industry Analysis report today!

SIMPLY FILL OUT THE FORM FOR INSTANT ACCESS