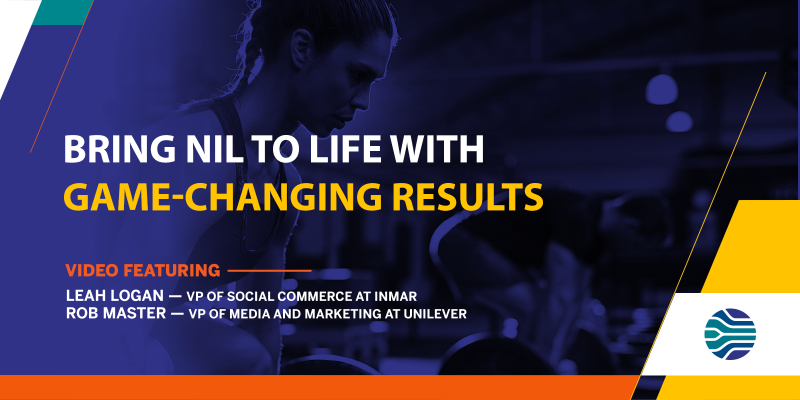 In November, Inmar teamed up with Unilever at the Brandweek Sports Marketing Summit to discuss the evolving NIL climate. Leah Logan, Inmar's VP of Social Commerce, and Rob Master, Unilever's VP of Media and Marketing, spoke about engagement, safety, and compliance. Their key takeaways can be found in some informative snippets below — and be sure to check out the full webinar presentation for even more detail!
Brands are quickly discovering ways to capitalize on student-athletes' impressive engagement rates.
Leah Logan: "There are athletes across the board in many different types of sports, whether that's student gymnasts or swimmers, whatever it might be. We are seeing, obviously, high reach and engagement across the board. We looked at about 5,000 athletes, with average engagement rates of around 10%, which is significantly higher than what we've seen with traditional influencers, which is closer to 1% to 3%."
Safety and compliance are concerns, but manageable.
Rob Master: "I think a lot of people were concerned about brand safety and getting in, because of all the state-by-state or school-by-school rules. And we certainly felt and saw that, and we were very conservative in how we approached it. But I think, actually, the bigger issue was we're dealing with student athletes, and they're still kids. 
NIL results are measurable.
Leah Logan: "Obviously, you need to select the right talent and the right platform, make sure you've got goals and expectations that are aligned on the front end. And know that these activations can be measured, whether there are engagement metrics or softer metrics that make sense for a campaign."
Learn more about NIL in the full webinar presentation, available below!