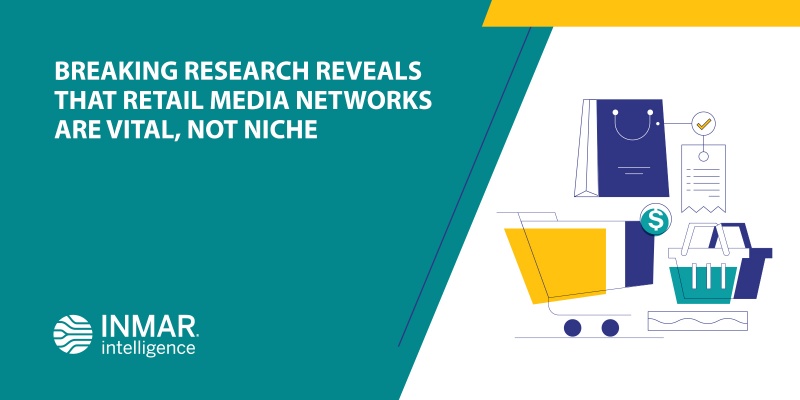 We recently conducted a survey of 200 retail professionals about their retail media networks (RMNs). They overwhelmingly indicated an increased commitment to, and investment in, their RMNs in 2021. The main reason? They see those networks as crucial vehicles to drive sales and create new revenue streams.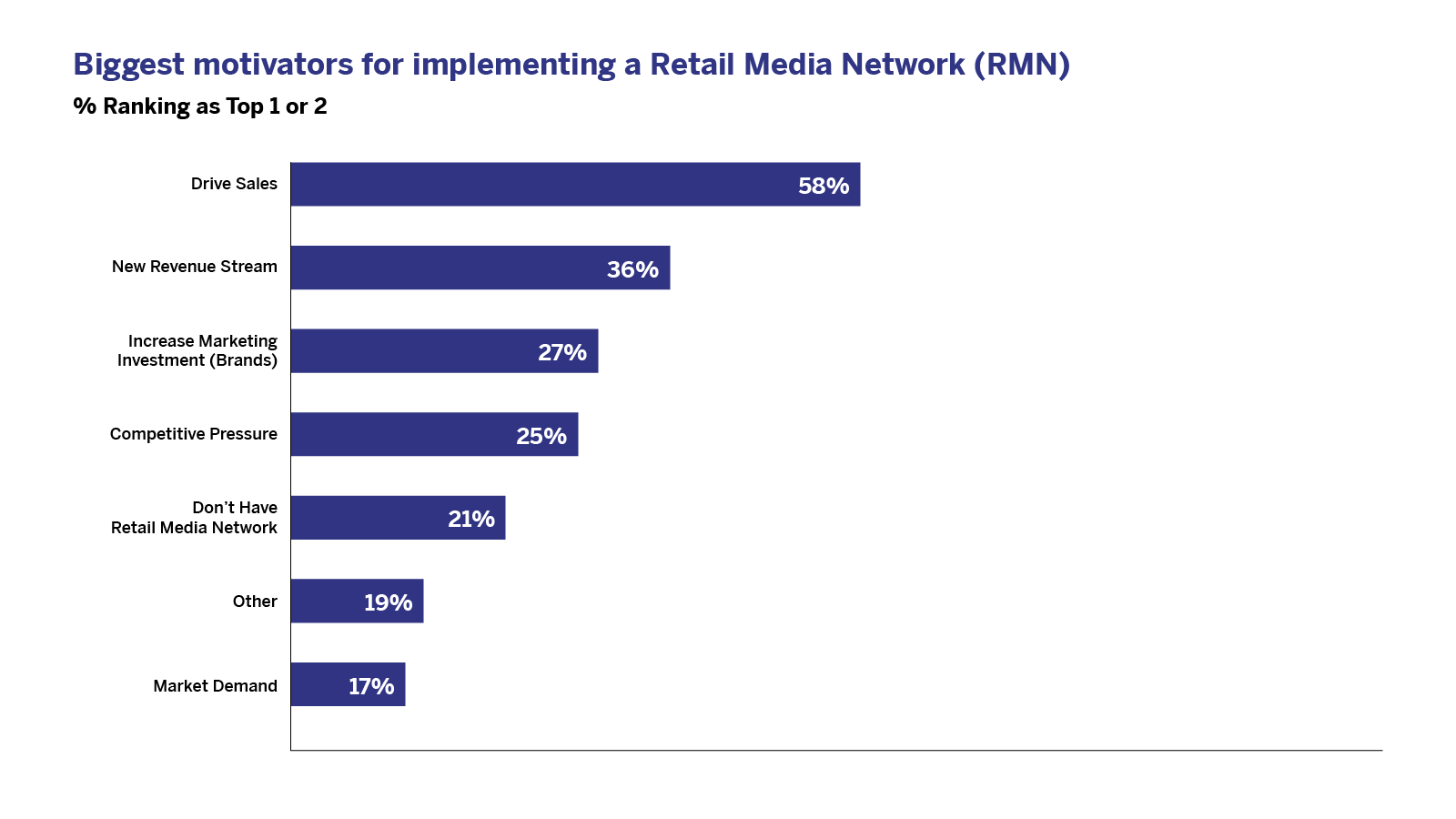 Retailers are now focused on adding new capabilities to their retail media networks.
Now that retailers have discovered how profitable their RMNs can be, they're looking for ways to expand those networks and add new capabilities, in order to maximize reach and effectiveness. Whether it's new programming or new channels, retailers want to use their shopper data to personally engage customers in new ways.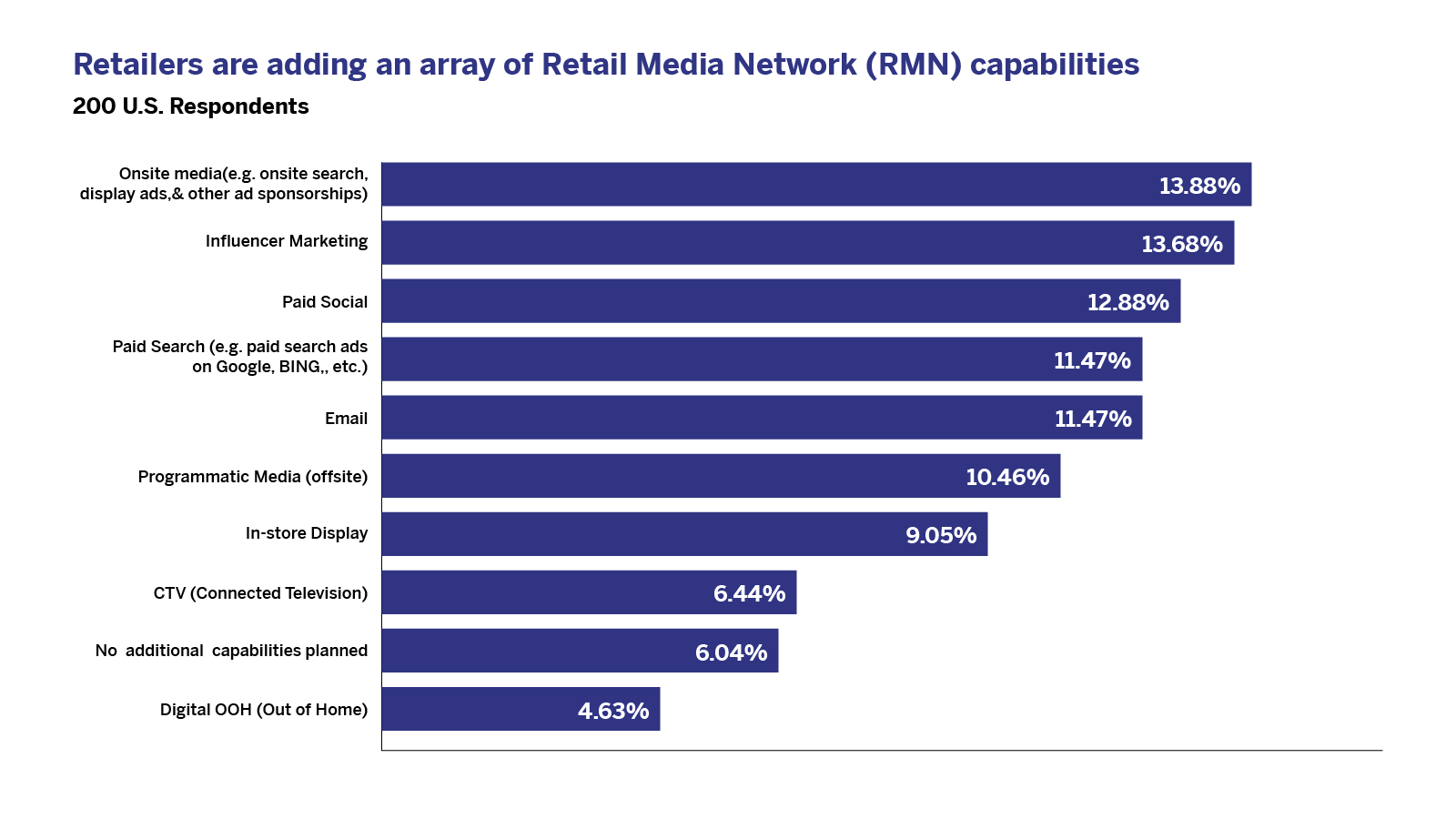 Ad revenue growth is expected to shoot up even higher in 2021.
While RMNs are incredibly effective at increasing shopper engagement and sales, they also generate profitable ad revenue. As retailers expand their networks and add capabilities, they will be able to increase ad sales to other brands and CPGs.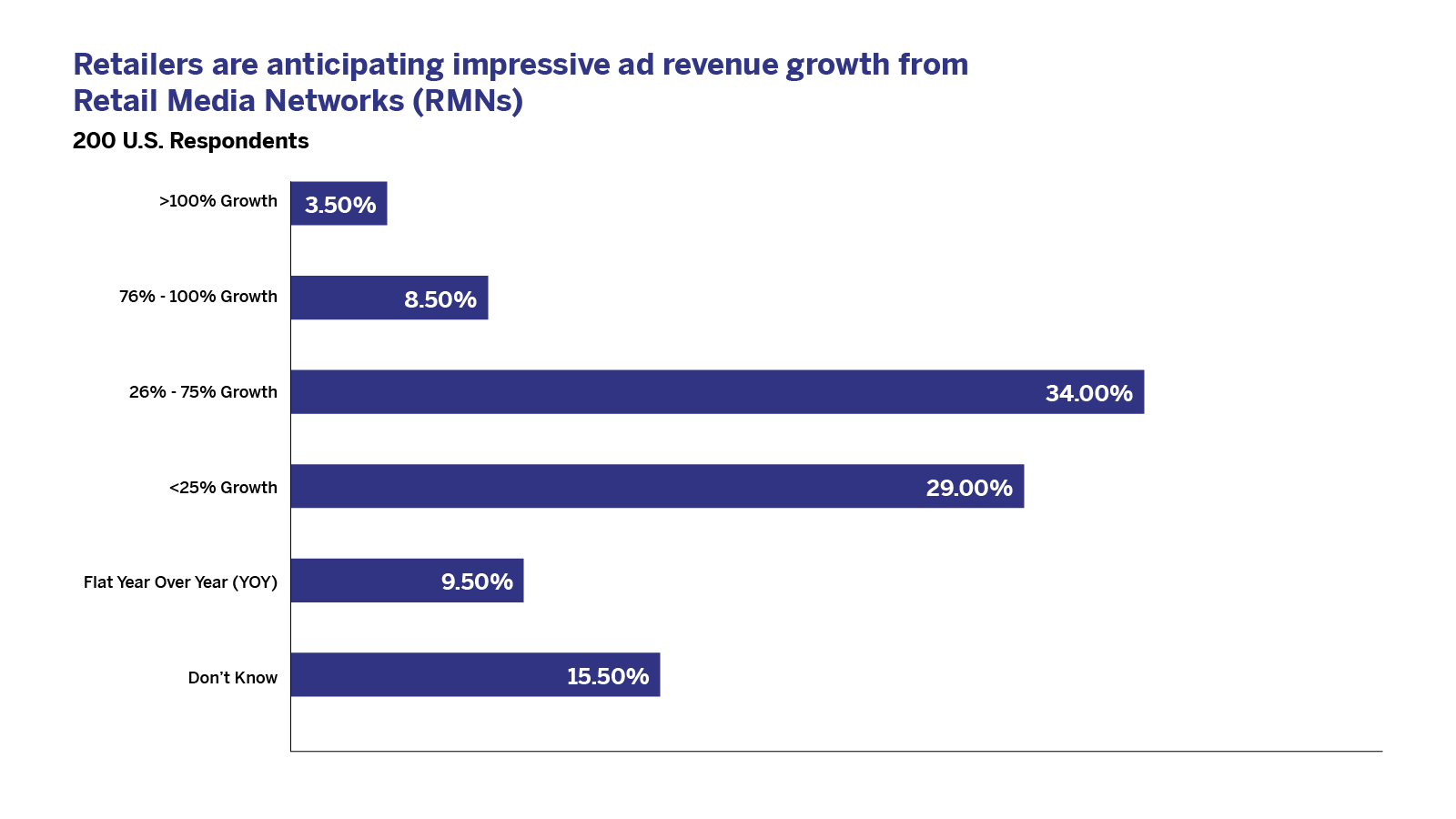 Don't miss out on more retail media network insights!
Download our white paper, FROM MONETIZATION TO MAINSTREAM, GROCERS ARE ENTERING THE RETAIL MEDIA BUSINESS, to discover more insights about the benefits of RMNs today.