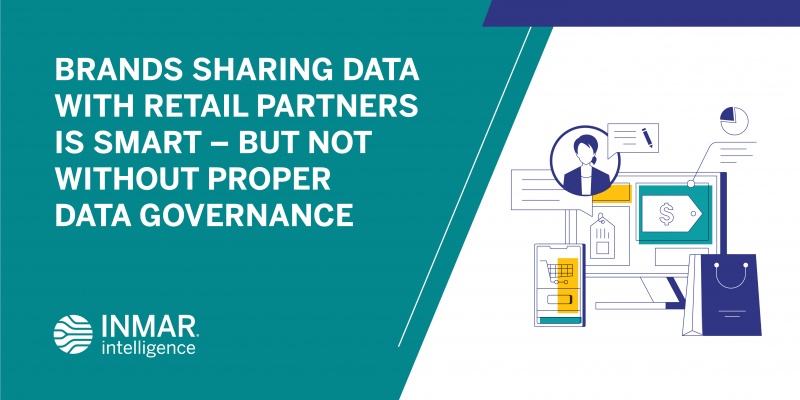 Smart data sharing strategies are enabling brands to generate greater return on their 1st party data assets.
Retailers turning their data into a monetizable advertising asset is mainstream now. A recent piece in Digital 360 Commerce titled, "Walmart and other retailers want to cash in on online advertising," details the growth of these advertising units and the high interest by advertisers in their audience and consumer data. Brands are rapidly catching onto this trend as well, realizing that their shopper data, including website visitors, past purchasers and product registrations, can be used for more than just standard remarketing. But to achieve this extended value from their 1st party data, there are a number of considerations that must be addressed.
Getting Organized
An important first step is aggregating and organizing your 1st party data into an addressable marketing asset, which can be leveraged for marketing purposes. This is commonly accomplished via a data management platform (DMP).
Some real world use cases:
A major appliance brand uses their 1st party data to power their digital co-op program. The brand attracts thousands of appliance shoppers to their website, and has collected a large number of product registrations from past buyers. The brand on-boarded these data assets (consumers who are visiting the brand's website, researching products or dealers, and/or may be an owner of older appliances and ripe for replacement or upgrade) into a DMP. Once organized into addressable segments, the brand gives select retailers, those spending brand co-op dollars, permission to use the data to power co-branded display ads and compete for qualified local shoppers. This is done to bring customers to the showroom and drive online and in-store sales of the brand.
A global consumer electronics brand and one of their most recognizable OEM partners anticipated a strong likelihood that their audiences were like-minded and thus good targets for each organization's marketing efforts to educate, build awareness and increase adoption among its respective customer base. As a result of onboarding their audiences into a DMP, they were able to run an overlap analysis between their audiences to identify pockets of high-value customers and new prospects and shared access to these audiences with each other for marketing deployments.
Sharing Strategies
Sharing data outside their own walled garden enables brands to generate measurable ROI from their data, giving them incremental revenue to their current marketing applications. The more strategic data sharing partnerships they can create, the more value they can extract from their data, e.g. the more retailers that use a brand's data to run co-branded campaigns, the more marketing value the brand accrues.
Data sharing techniques are not created equal. Every brand is different and every brand needs to decide what sharing strategy and approach is right for them.
In today's environment with increased sensitivity around consumer privacy, it's critical that brands centralize their data sharing strategies, own the governance over data usage and maintain compliance with regulatory standards and best practices. A data management and activation platform can act as a central hub for these engagements. Some fundamental characteristics & feature sets for a data platform should include:
Transparency between the data providers and data users
Neutral environment that is compatible with platforms used by those on each side of the data sharing engagement
Centralized source of terms and conditions to govern data sharing engagements
Permissioning system that gives brands the ability to control access to their data and decide when and with whom to share
Relationship management tools that allow brands to manage their network of data users and individual data deals
Auditing reports that provide full visibility into how your data is being used
Repository where approved data contracts are stored
Option to activate media using data all within the same platform to have full visibility into usage of your data, and minimize data loss incurred when hopping to a separate platform
For brands considering using their 1st party data in an expanded capacity, Inmar | ownerIQ's CoEx platform is the only data management platform that addresses all of the above. CoEx is built specifically to support the way brands and retailers work together, enabling direct data sharing partnerships, including permission-only sharing, block list management, custom data deal settings, data partner network management, and data usage reporting for full transparency.