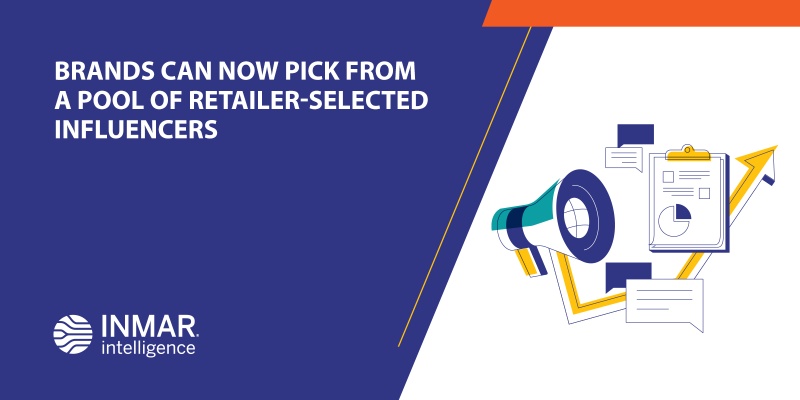 For a long time, brands and retailers have been focused on being at the right place at the right time along the shopper journey. This essentially meant being prepared for the shopper to interact with pre-prepared media, displays, messaging, and so on. 
Now, instead of "right place, right time," success relies on being everywhere, all the time. Prospective customers are hopping across digital and physical channels, connecting with several touchpoints before making a final purchase decision. 
If being omnipresent seems daunting — and it can be — influencer marketing is the answer to your marketing dreams. 
Influencers exist on every social channel, and bring vast experience developing engaging, purposeful content tailored to their chosen platforms. And now, thanks to Retail Communities, it's easier than ever to hire an all-star team of strategic social content creators. 
Social commerce starts with influencers
In just three years, influencer marketing is expected to become a $27 billion business — up $12 billion from the 2022 number. This is an unsurprising jump, considering that 97% of Gen Z shoppers seek influencer guidance for recipe ideas, new usage occasions, and product recommendations. And, 67% of consumers have spent over $150 based on influencer recommendations within the last year. 
Influencers can live at any stage of the purchase funnel. When we asked consumers to indicate why they follow influencers on social media, answers fell in a wide range of categories:
64.9% to learn about new products
54.1% for reviews of products or services
44.4% for discounts, offers, and promotions
41.0% to learn about new trends
40.6% for fashion and beauty inspiration
35.2% for recipe inspiration
Retail Communities simplify everything
With shoppers bouncing from channel to channel before making decisions, and influencers adding to those cross-channel experiences with motivation and inspiration, the space is as chaotic as it is critical. Marketers can plug into both the cross-channel and influencer aspects of this journey, but they must be proactive and agile. 
This is where Retail Communities enter the fray. Brands can use a pre-curated, private pool of retailer-selected influencers in their social media campaigns to take the guesswork out of the influencer side of the puzzle — resulting in an impactful, on-brand, cross-channel consumer experience.
What can brands expect from a purpose-built Retail Community?
Efficiency
Expedite influencer casting process by using pre-approved creators specifically chosen by the retailer.
Retailer Collaboration
A collaborative platform environment lets brands and retailers work side-by-side throughout the entire influencer activation process.
Strengthen your relationship with retailers through cross-team consensus.
Align your influencer campaigns with the retailer's seasonal calendar and overall category priorities.
Maximum Impact
Creators vetted specifically for their reach and influence among specific retail shoppers have a more significant sales impact.
Lift Reporting helps measure how an influencer campaign impacted retailer in-store sales, giving you the chance to learn and alter your campaign.
Team up to activate a better batch of influencers
As an added bonus to signing up for a Retail Community, your brand will also receive support from Inmar Intelligence — a leading pioneer in the social commerce space, and named by Forrester as a leader in retail media. We'll guide you through every step of the process to ensure that you have a successful campaign.
Talk to an Inmar solutions expert today to learn more about Retail Communities!