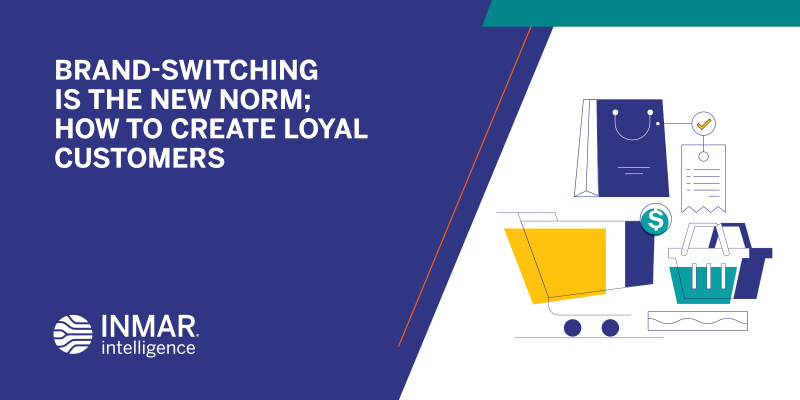 Brand loyalty was thrown a major blow by the coronavirus pandemic. Customer trust and relationships that took years to build was negated by sweeping out of stocks in stores and online. As many as 65% of US consumers said they have tried new brands after sheltering in place became commonplace. The majority (79%) said they did so because their usual product was out of stock. Luckily the supply chain is starting to stabilize and consumers preferred brands are back in stock, but unfortunately, it won't be as simple to win those dollars back as brand's think. In a recent survey, Inmar found that 29.5 percent of consumers who purchased a competitive product plan to repurchase the new brand even when their preferred brand is back in stock. 
So, what's a brand to do? Enter conversational commerce. 
Smart marketers know that custom loyalty doesn't just happen - it's earned through thoughtful communication, personalized recommendations, and targeted offers. Conversational commerce is the intersection between messaging, artificial intelligence, and shopping that allows brands to engage with their customers in existing channels to drive success. 
Brands can win back customers through our easy-to-use, personalized brand loyalty messaging solution. Our platform works by allowing customers to accrue points for product purchases over time that can be cashed out for rewards like a Venmo payout or a retailer gift card. In a recent consumer survey, Inmar found that "Accruing Points from Purchases" was the number one benefit a retailer or brand could provide from the purchase of their products. Through this one-to-one communication channel brands can also share inspiration content,  special offers, product news, or remind consumers to purchase products to hit a point threshold.
Eighty percent of consumers say they want a personalized experience and are more likely to do business with a company that offers one. Loyalty programs are often thought of as "Do this, get something" which ends up being impersonal, unengaging, and transactional-only. The most successful loyalty programs foster ongoing communication between a brand and consumer allowing for multiple opportunities to connect and inspire multiple purchases. 
Leah Logan, VP of Media Products at Inmar adds, "With many brands concerned about permanent share shifting, we see this as the best way to engage consumers to both build brand equity to protect from private-label encroachment and to maintain consistent purchases after the initial engagement. Our loyalty bot will provide marketers with the much-needed ability to build an on-going relationship and create an open dialogue with their customers effectively and efficiently. Smart brands will implement a strategy like this early in Q3 to use marketing dollars to start a continuous conversation that will fuel sales throughout the rest of the year."
For a personalized plan to drive customer loyalty for your brand, contact one of our solutions experts today!