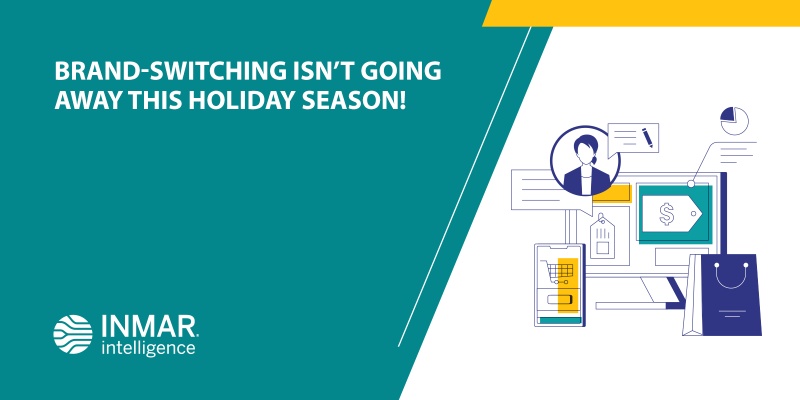 Last year, many shoppers purchased alternate brands, with as much as 56% of brand-switching purchases made due to out-of-stocks. Now, it appears that brand-switching isn't going away, even with a return to a bit of normalcy in grocery stores.
In the last three months, 83% of shoppers made a brand-switching purchase. What motivated the brand switch for these shoppers? It ultimately came down to price.
65% of shoppers switched brands because the alternate brand was a lower price
36% of shoppers switched brands because the alternate brand offered a coupon
It's no surprise price is a key reason for brand-switching. Amid rising prices and continuous market fluctuations, shoppers are looking for savings in the form of coupons, sales, and other incentives to lighten the burden of their regular shopping trips. In a recent consumer survey, we found that 77% of shoppers would consider purchasing from a different brand because of rising prices.
And those shoppers aren't just jumping from one brand to another. In fact, 61% of shoppers said their brand preference for a product changed after making a brand-switching purchase during the pandemic. For those more recent brand-switching shoppers, 44% would repurchase the new brand. 
Of the 36% of shoppers who would go back to purchasing the original brand, the influencing factors included:
Original brand was better quality (52%)
The original brand is lower priced (17%)
The original brand is offering a coupon (13%)
It's also worth noting that only 15% of shoppers would repurchase the original brand because they are loyal to the brand. So if you're not dealing with loyal shoppers,  you need to have a pricing strategy to help your brand stand out on the shelf.
Even more shoppers (81%) would consider purchasing a different brand specifically for the holidays. Does your holiday strategy offer digital incentives that can help your brand stand out to shoppers searching for saving opportunities?
If you'd like to discuss how we can quickly get digital incentives launched before the holiday season begins, reach out to solutions@inmar.com so we can get started today!
All data comes from the 2021 Inmar Intelligence Shopper Behavior Study and the 2021Inmar Intelligence Brand-Switching Survey.