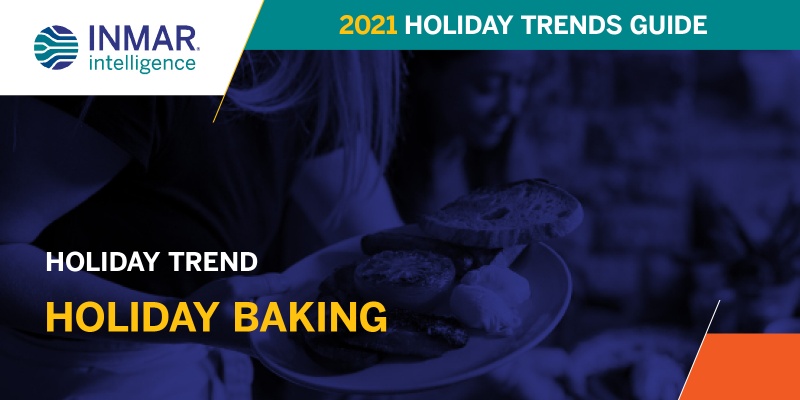 Baking and the holiday season go hand-in-hand. In fact, a massive number of shoppers, 93%, claim baking is an integral part of the holiday experience. And almost half will be cooking meals at home every day during the fall and winter months.
Our surveys tell us that the following dishes are most popular with consumers: 
78% soups, stews, and chili
63% oven-roasted vegetables or meat
59% slow cooker or instant pot meals
56% lasagna and pasta bakes
56% casseroles
48% easy-to-heat frozen sides or meals
Shoppers will also be stocking up pantries during the fall and winter holidays:
70% stock up on fresh vegetables for cooking
70% pasta & rice
65% canned soups & broth
55% baking ingredients
51% herbs & spices
51% cooking oils
45% jarred sauces
Even though consumers will still be feeling the impact of COVID, they are still eager to find some familiarity in festive cooking and baking. The holidays wouldn't be the same without the meals and desserts we all know and love. Knowing how shoppers will be browsing and stocking up allows you to help make those culinary dreams a reality. 
Make sure your products are at the top of the shopper's wish list! Download your free copy of our 2021 Holiday Baking Trends Guide today.