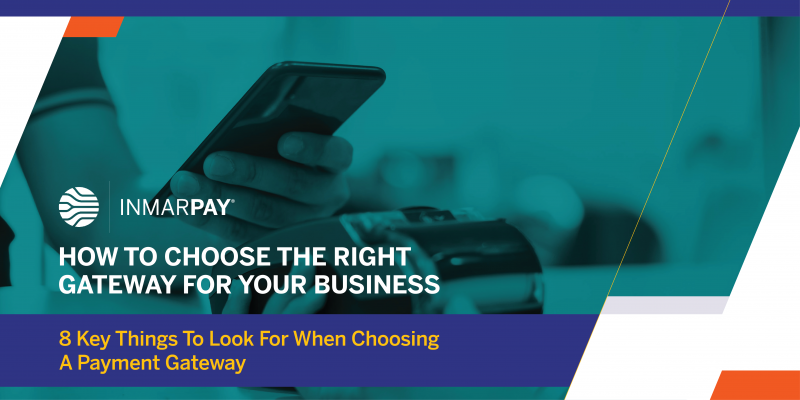 The right payment gateway should help drive savings and improve the bottom line. The key? Make sure you're asking the right questions. Take Total Cost of Ownership (TCO), for example;  Here are five things to look for in a payment gateway when trying to improve your TCO:
5 key things to look for in a payment gateway when trying to improve your total cost of ownership (TCO): 
Automatic routing to the lowest interchange fee. Look for a gateway that offers built-in, least-cost-routing. This will optimize processing to the market's lowest available network fee. Ask your provider for proof this is being implemented. 
Cloud-based troubleshooting and repairs. Cloud-based payment gateways can optimize uptime availability to almost 100% maximizing revenue potential. Additionally, a cloud-based system allows for remote software updates, troubleshooting, and even pinpad repairs helping drive down labor costs.
A predictable SaaS fee model. Most gateways have a per-transaction fee, with other additional non recurring fees  such as P2P encryption, endless aisle, card present/not present. A flat SaaS fee, on the other hand, is predictable and can help retailers budget accurately and drive direct savings on average on such additional transaction fees. 
PCI certifications & audit reports. A gateway that can handle all PCI certifications and audit reports generates annual savings in terms of labor and certification costs. This saves retailers from having to invest time and money  in paperwork to meet PCI requirements on their end.
Processor- and hardware-agnostic.  A gateway that can easily integrate with any processor and hardware eliminates capex at the moment of integration and future switching costs when it comes to hardware. It also helps merchants create leverage when negotiating with payment processors, enabling better holistic payment ecosystem cost structures.
TCO IS JUST THE BEGINNING. THIS DOWNLOAD WILL MAKE CHOOSING THE RIGHT PAYMENT GATEWAY EASY! Get your copy to learn the 8 KEY THINGS TO LOOK FOR WHEN CHOOSING A PAYMENT GATEWAY.