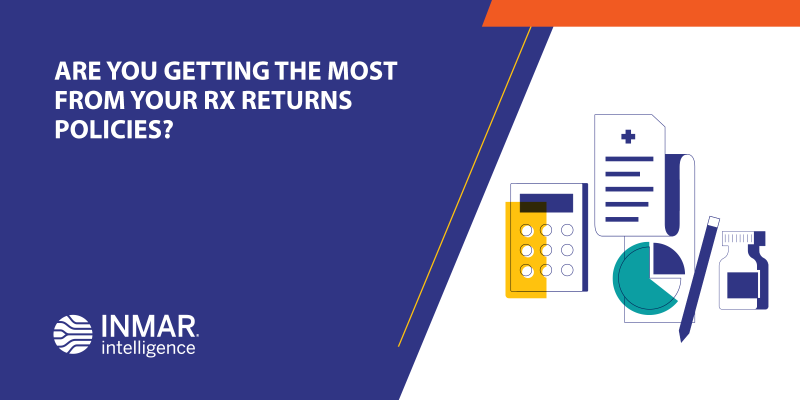 We all know how last-mile Rx returns management can impact profitability. Maximizing value is tricky, especially when returns are at high volume. Are you doing enough? Here are some key questions you need to ask yourself about your Rx returns strategies. 
Are your policies up to date?
With the marketplace constantly changing, your policies need to evolve. And keep evolving. You can't wait for a problem or a violation to kick you into action. By then, it's too late. You need to conduct proactive, routine reviews to stay ahead. 
Are you compliant with current rules and regulations?
When was your last review? If it's been a while, your policies might not be up to date with the latest rules and regulations. A compliance issue is the last thing you need. Look for regulatory changes since your last policy review that might have an impact, and adjust accordingly. 
Are your policies getting the job done?
Your returns policy should be clear and easy to understand. If your rules are too complicated, they'll be more difficult for returning parties to manage, which could drive business into the hands of your competitors. 
What are the trends in your Rx returns?
Put your data to work! If you pinpoint primary drivers for Rx returns, you can prevent returns before they happen. Having access to key returns metrics can help improve your forward supply chain. For instance, if you can see the same NDC is repeatedly returned, that might signal an issue with the product itself or how it's packaged. Inmar analyzes the data to identify trends or abnormalities in your returns process, letting you address the source of the issue directly. 
One-Touch Advantage® simplifies complexity and improves accuracy while enabling faster credit reconciliation.
Inmar's policy management process evaluates all product returns based on the pharma manufacturer's return goods policy rules, regardless of the returning party. With One-Touch Advantage®, our clients benefit from improved credit processes with accurate trading partner identification. In addition, they have the ability to research customer inquiries, manage wholesaler returns by distribution center, and collaborate with individual trading partners to forecast regional dispensing demand.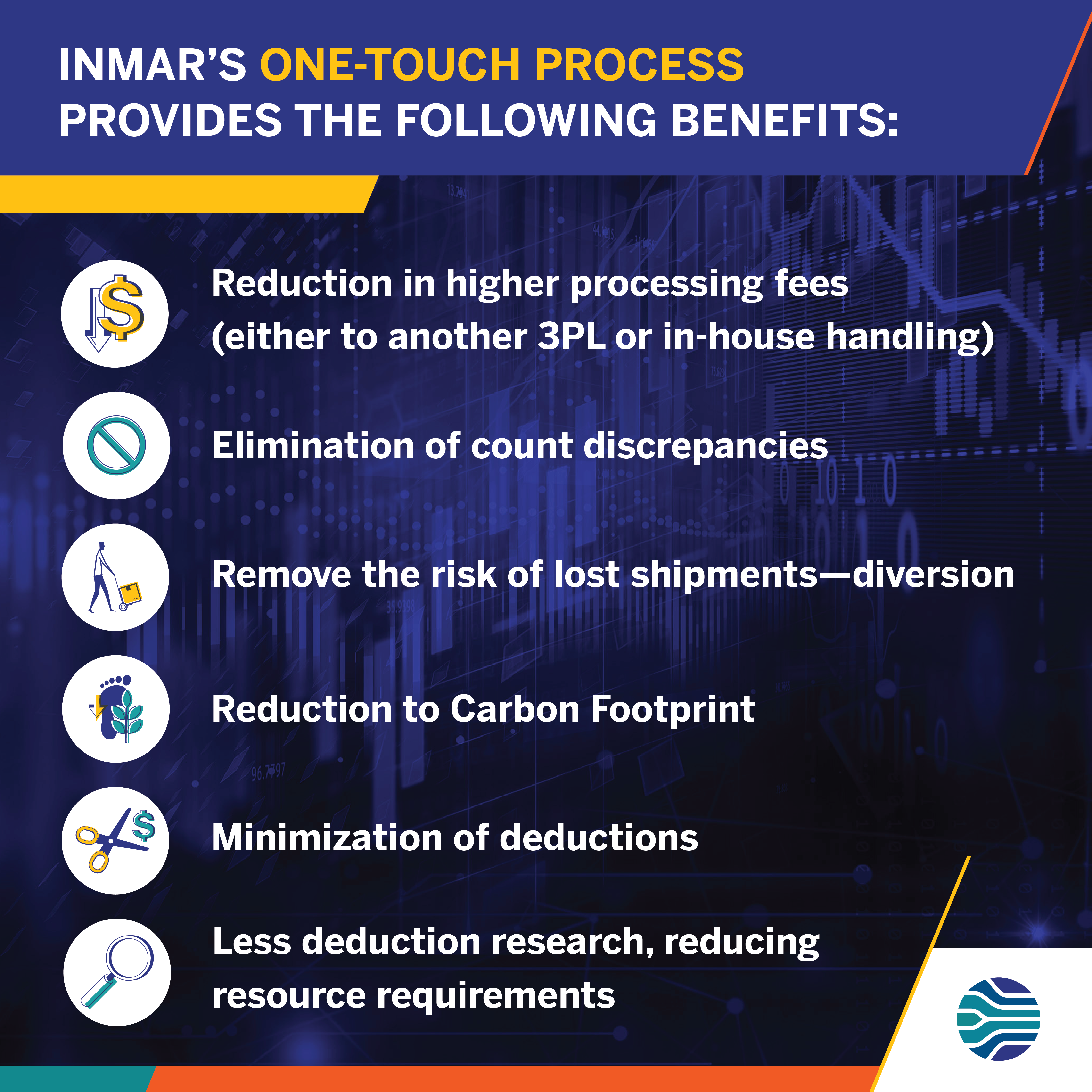 ONE TOUCH = ONE MONTH SAVED for a Manufacturer to receive data.
Receive data the next day with One Touch instead of 13 to 30 days with TWO Touch.
How does your company's Return Goods Policy compare to your peers?
If you're not sure how you compare to pharma manufacturers with similar profiles (whether generic, brand, specialty, volume, etc) it's time for a return goods policy review. Inmar can help.
Fill out our form to discuss updating your Rx returns process.