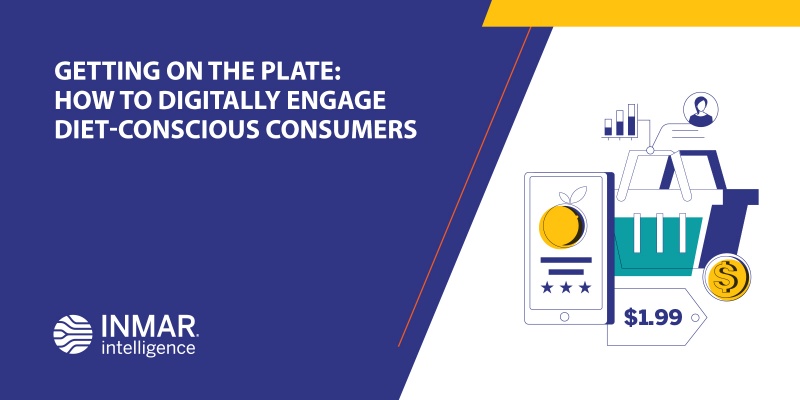 Keeping up with consumers' unique tastes is difficult enough in the best of times but, in today's marketplace, accurately cataloguing Covid-driven changes in consumer behavior has become a full-time job, especially when it comes to food and diet. 
America's eating habits have seemingly changed forever and the resulting market reformation, while somewhat daunting in scope, actually represents an incredible opportunity for CPGs to build brand, drive trial and grow in category. Successfully leveraging this opportunity, however, is going to require that marketers be able to strategically segment audiences and individually target lifestyle groups based on their demonstrated dietary preferences.
A growing opportunity.
As dining out remains a question mark for many across the U.S., eating at home has returned as a new norm. The International Food Information Council's 2020 Food and Health Survey found 60% of consumers reporting they were cooking at home more due to Covid-19 while 43% of consumers said they were following a specific diet or eating pattern.
Of course, not all consumers are making the same changes. While some are trending toward more snacking and arguably more "indulgent" eating, there is an increasingly active -- and growing -- proportion of consumers adopting diets and foods intended to improve their health and nutrition, including low-carb, vegan, gluten-free, etc. 
A marketing challenge.
Reaching and engaging consumers committed to healthier eating demands equal commitment from marketers but the potential return on investment is tremendous as evidenced by recent growth across the category. 
According to Data Bridge Market Research, the global low-carb diet market is expected to grow at a rate of 6.4% between 2020 to 2027. At the same time, a report by Grand View Research forecasts the global ketogenic diet market to reach $14.75 billion while expanding at a CAGR of 5.5% over the next seven years. 
And plant-based food that was already gaining traction pre-pandemic -- driven in large part by meat alternatives -- has seen continued growth with the Plant Based Food Association reporting that U.S. retail sales of plant-based foods grew 11.4% in 2019, bringing the total plant-based market value to $5 billion.
While the size of the overall opportunity is impressive, it's critical to remember that engaging shoppers exhibiting these, and other, dietary preferences demands much more than simple "better for you" messaging. Successfully activating this diverse group requires both understanding and action; a clear understanding of their disparate affinities and behaviors and the capability to act on that insight by digitally distributing relevant, impactful and motivating promotional content.
A tool for the job.
The good news is that the data needed to inform this kind of hyper-targeted marketing is, in fact, available. As is the infrastructure needed for delivering individualized offers at scale. Both are available from Inmar Intelligence.
Inmar's newest data offering --  Lifestyle Audiences -- combines shopper transaction data from Inmar's proprietary ShopperSync™ platform with the SPINS® product intelligence library of 700,000 UPCs and more than 500 product attributes to identify and target shoppers active in any or all of the following subcategories:
Keto
Paleo
Vegan
Gluten-Free
Organic
With this insight in hand, marketers can leverage Inmar's Media and Incentive solutions integrated in the Inmar Intelligence Retail Cloud to execute digital promotion and programmatic media campaigns -- across channels -- targeted exclusively to known buyers. 
Establishing a brand as a preferred lifestyle ally in an already crowded healthier-eating marketplace isn't an easy proposition. but the rewards are there -- along with the solutions needed to realize those rewards.