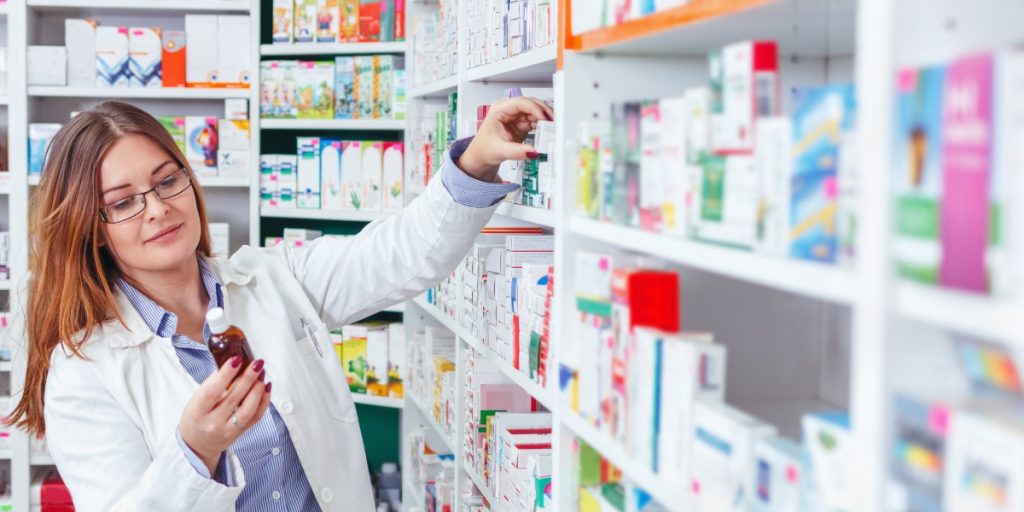 My favorite thing about America, the home of the free, is our free market economy. For 242 years we have given people and businesses the opportunity to innovate and create new models that continuously improve our economy. The retail industry is an example of that continuous change. Over the last 20 years, Walmart has become a powerhouse. They took a simple principle — buy better and pass the savings to the customer. They did this in a number of categories before becoming the number one grocery retailer in America, and number three in pharmacy.
Amazon took a similar approach in the beginning by selling books online. Since then they have expanded into many categories and Amazon Prime is the largest loyalty program in the US. They applied their success — challenge existing business models, buy better, and give shoppers the best prices and largest selection. In addition, they truly understand the shopper, make the experience simple and convenient.
The Pillpack acquisition will be very interesting to watch.
The principle that has created so much success for Walmart and Amazon will be tougher to achieve in the pharmacy dispensing business. The reason - because the patient isn't really the consumer. The reality is that employers and the government pay the lion's share of prescription drug expenses in the U.S. While patients have a co-pay, it is the same co-pay regardless of where you shop and it is a small fraction of the true cost.
So for Amazon and Pillpack to be a success, they will have to inspire the real consumer — employers. Employers need to wake up and understand their role. The prescription drug distribution channel is so complex that employers often outsource or hire consultants to help them make all of the decisions. The problem is that those consultants have misaligned incentives. Too many of them receive kickbacks from the large PBMs and other middlemen that are trying to control the market. The result is that employers have given away their "consumerism" and we all suffer the consequences.
Employees need to learn to shop around for prescription drugs.
It is true that employers pass many of the costs of healthcare and prescription drugs back on to their employees through premiums, but those employees/patients don't have the information and tools to let the free market economy do its magic. Consumer Reports published a study of drug prices in April. To quote them, "Shopping around for prescription drugs can save you a lot of money. And doing so can sometimes mean that the least expensive option is paying the retail price instead of going through your insurance, a Consumer Reports investigation found."
Consumer Reports noted independent pharmacies can offer better prices than the three largest pharmacies chains in America.
Independent pharmacies are a staple in this business for a reason — they don't have misaligned incentives — just good old-fashioned better prices, better services, healthier patients, and a health access point in their communities. Meanwhile, the fastest growing cost for employers is healthcare and our healthcare costs in total are close to 18 percent of GPD, being dubbed as "unsustainable" and a potential threat to the freedom we cherish show much. The system is broken. The model has to change.
A wake-up call is long overdue
This January, three of the largest private employers in the U.S. — Amazon, JP Morgan and Berkshire Hathaway — announced they would be setting up a business to provide healthcare to their employees, in an effort to create real change in healthcare. The firms, which together employ around 1.1 million people in the U.S., said their focus would be on providing "simplified, high-quality and transparent healthcare at a reasonable cost."
It is time for all other employers to wake up and take action. If your PBM tries to lock PillPack or any other willing provider out of your network, fight back because they are not looking out for your best interests. They are trying to protect the money coffers that they have created at your expense. Wake up, entrepreneurs! We can do better than this. Remember that this is America — the creator of the free market economy that has enabled its citizens to prevail and reap the rewards.

Amazon has the potential to shake up the industry and help us find new models that protect our freedom and keep our citizens healthy, knowledgeable and accountable for their own futures. Re-read the Declaration of Independence this week and think about how you can make a difference in the prescription drug industry.
The combination of the Pillpack acquisition, and the recent announcement that Dr. Atul Gawande, author of Being Mortal, as the leader of Jeff Bezos and Warren Buffett's medical venture could be a significant catalyst for change in the trillion-dollar healthcare industry. The question is, will your company also be a catalyst? Or will you be left behind hanging onto a model that isn't delivering results?