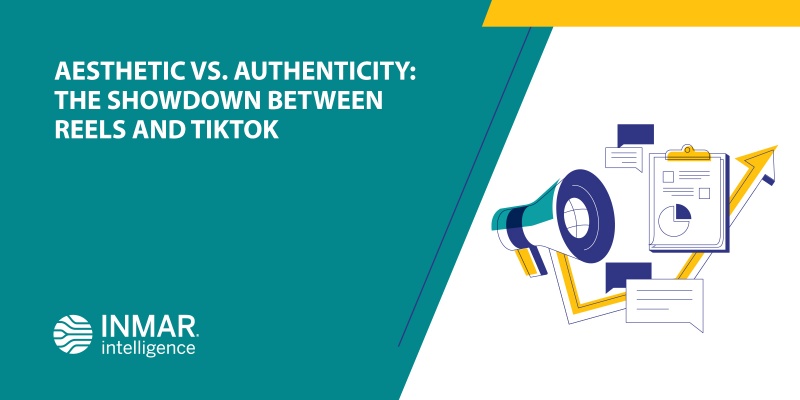 TikTok just avoided another potential shutdown and Instagram redesigned their home screen for the first time in years to feature Reels. It appears that the showdown between these two platforms is heating up. Or is it? While it might feel the choice is either/or, there is definitely room for everyone at the table. 
TikTok drew users in with original creators and even more original content. Name another social platform where creators band together to write, choreograph, and set design a musical based on the movie Ratatouille? The platform has retained users with a superior content discovery algorithm and has continued to be a favorite among content creators due to the platform's investment in their videos. 
However, while TikTok was facing a potential ban, Instagram released its latest platform feature, Reels. The release wasn't met with particular fanfare as the initial interface was difficult to navigate, the content felt forced and the virality that was drawing people to TikTok just wasn't there. 
Since the initial launch, however, Reels has started to hit its stride due in large part to Instagram redesigning their interface to make the feature easier to navigate and creators starting to figure out what content works best on the platform. 
"Many Instagram-focused influencers have followed the wave of popularity to start creating content on TikTok with the release of Reels. There seems to be a mix of those that are early adopters vs those that play the waiting game to see if this social platform is worthwhile to their brand and audience. Those that were inherently more skeptical finally knew it was time to pursue TikTok with the release of Reels."

Ali Kirby, Director of Community Growth and Business Development, Inmar Intelligence 
But TikTok didn't take off because of aesthetically-pleasing recipes or outfit tutorials by verified influencers. TikTok became popular because users were drawn to the creativity enabled by the platform's editing features and the discovery algorithm that made virality possible. You also don't need an account to watch videos. To compete, Reels will need to find a way to capture their users' attention and incentivize content creators to stay on their platform. 
In the meantime, we will likely continue to see content creators cross-posting content between Reels and TikTok.