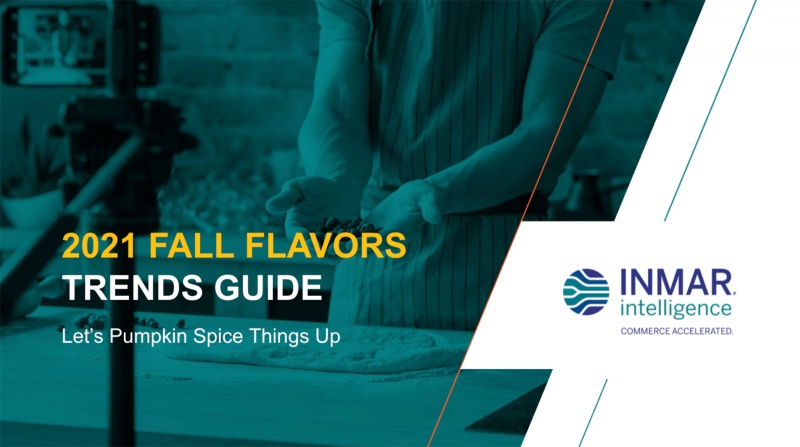 Every season typically has its own signature flavor. When most people think about fall, pumpkin spice immediately comes to mind. But, because many consumers picked up new cooking skills and more adventurous palettes during the pandemic, they are going to be looking to try new flavors this fall. 
Even as life starts to return to normal, 71% of US consumers are still planning to keep cooking at home. They have found that turning to their home kitchens has helped them save money, eat healthier, and overall feel better. And as their confidence in the kitchen grows, 44% of home chefs are trying new ingredients, 50% are trying new brands and products, and 45% are looking for recipe inspiration to try new dishes. 
So, to help celebrate the end of summer, temperatures falling, and a whole cornucopia of seasonal ingredients, we're kicking off fall with a guide filled with all the ingredient inspiration you need to have the most delicious autumn ever. Using PrescriptiveIQ™, Inmar's proprietary analytics engine, we analyzed social listening insights, consumer browsing behavior, and shopper purchase data to create the ultimate flavor guide. From hazelnuts to turmeric, our Fall Flavors guide will take you from Labor Day to Thanksgiving and beyond. Before you reach for the pumpkin spice, turn to us for autumnal inspiration instead.
Download your free copy of our Fall Flavors Trends Guide today!