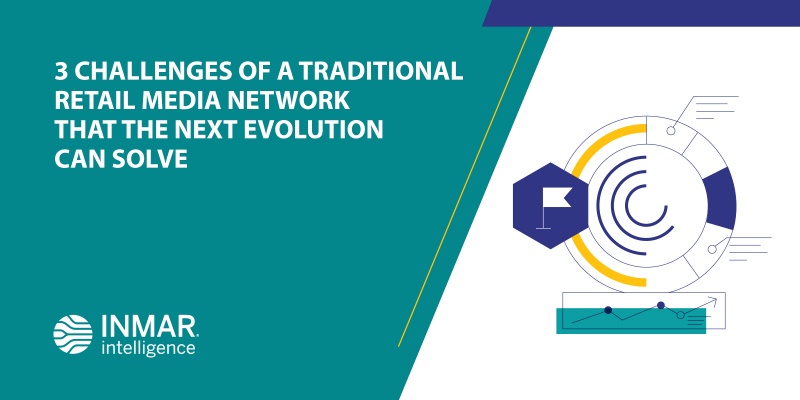 As COVID-19 prompted a surge in e-commerce, grocers pivoted to shore up the digital tools at their disposal. Many found success by launching Retail Media Networks (RMNs) — or devoting additional resources to existing ones — in order to capture brand dollars and consumer attention.
However, there are three common challenges retailers face as they aim to deliver a competitive ROI and better experience to brands and advertisers with existing RMNs:
Challenge 1
Challenge 2
RMNs can't offer the personalization today's consumers expect.
Challenge 3
Even the best RMN doesn't provide clear attribution across all touchpoints and channels.
The Solution? A Retail Marketing Platform 
All three of these challenges can be solved with the next evolution of RMNs — Retail Market Platforms. These next-generation platforms can create a clearer picture of shopper behavior, take an incentive-based approach to forge more beneficial relationships, and make it easier to track the customer journey.
Are you ready for the upgrade?
According to Steve Ustaris, Vice President of Marketing for our Retail Cloud Data and Media Solutions, many retailers already have a good portion of the framework in place to create more of a Retail Marketing Platform-type solution — which can deliver the value and ROI their partners seek. says Ustaris. 
To find out more about how a Retail Marketing Platform can supercharge your existing network and relationships, read this article in Grocery Dive today.