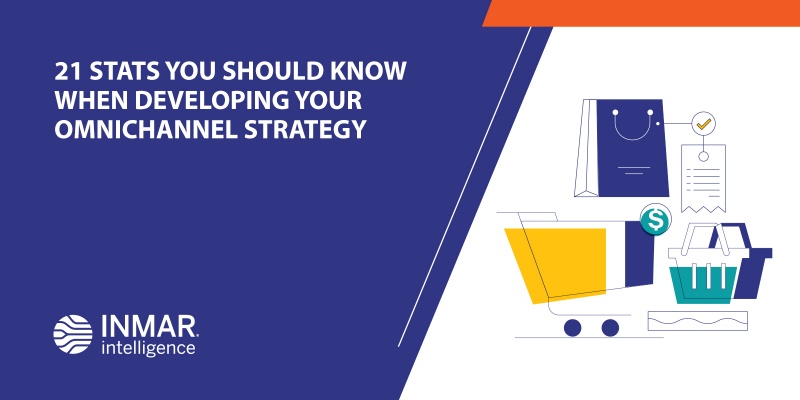 As we start to look ahead to a new year (where did the time go?!), the presence and importance of omnichannel marketing are becoming all the more apparent. Integrated, cooperative shopping systems and investment into continuous modernization of those structures help brands and retailers connect better with their customers and — more importantly — capture a larger share of shopper dollars. 
Success with omnichannel marketing is only possible when experiences are consistent, convenient, and motivating. When these elements intersect, consumers respond positively and with higher rates of both spending and loyalty. 
Shopper needs are now more involved than ever, and span all channels available to them. And as marketing legend Roy H. Williams once said, "the first step in exceeding your customer's expectations is to know those expectations." Below are twenty-one insights that will help you understand, apply, and profit from those expectations. 
Consumers Crave Consistency and Convenience
Disjointed experiences will drive customers away in a blink of an eye. Consumers have become more selective about the stores, brands, and technologies they interact with due to a slew of current global events. As a result, all aspects of the shopping journey across all touchpoints must demonstrate consistency and convenience — or otherwise risk purchase incompletion or channel abandonment. 
Omnichannel Focus Yields Results
When the omnichannel approach is given the attention it deserves, the potential returns are nearly limitless. Campaigns involving multiple channels frequently outperform their over-localized alternatives, with retention and loyalty benefiting greatly. 
Industry Investments are Gaining Ground
Insistence on this methodology's potential is not enough without proven results communicated by industry peers. Those already invested in omnichannel presence will be familiar with the below successes — while others, who've exhibited hesitancy, may find inspiration in the format's growing accomplishments. Marketers are now recognizing the possibilities of omnipresent engagement.
Time To Focus In on Spreading Out
Omnichannel is shaping up to be a major tentpole of future marketing endeavors, and has already made significant strides in recent years. Implementation of numerous solutions across various channels will result in more engaged, loyal customers who trust brand and retailer interactions. Again, success here relies on consistency, convenience, and motivation — all possible by syncing up your strategies on every channel.