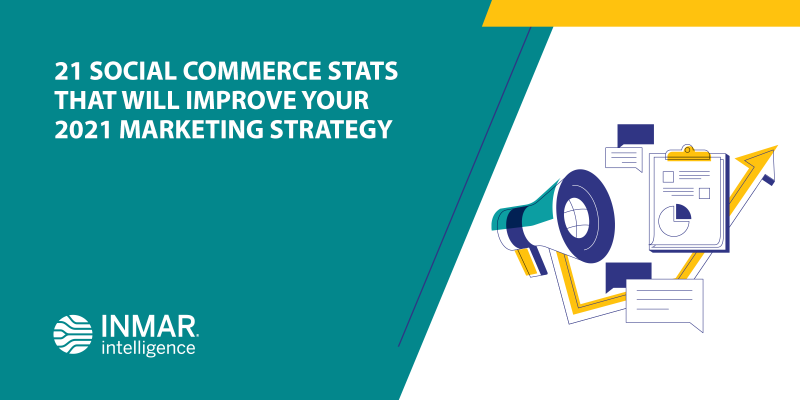 Over the last year, the customer shopping journey evolved to include a larger reliance on social commerce — the practice of building online relationships and selling directly through social media — as a channel for finding new products and inspiration. Social platforms like Instagram, TikTok, and Pinterest have heavily invested in technology enhancements to engage users and capture sales within consumers' natural virtual habitats. 
Recent catalysts like improved conversion tools and, of course, a pandemic-related inability to shop in-person, have resulted in improved sales capture rates and increased customer comfort levels with social shopping and integrated social e-commerce. Now, with 72% of younger generations preferring digital interactions with businesses over more traditional methods, the importance of building social commerce into your marketing strategy is indisputable.
Social Commerce Is Evolving
Industry trends, statistics, and forecasts can — and should — shape your 2021 marketing strategy. Capitalize on this year's unique opportunities by employing tactics tailored to the following social e-commerce trends and data.
Note: when we refer to a "Socially-Engaged Shopper," we're talking about a shopper who follows influencers or engages in online conversations with brand(s) or retailer(s).
Using Trends to Construct a Social Commerce Strategy
Does Platform Matter?
Where Will Social Commerce Go in 2021?
Ready to join the social commerce revolution? Download a free copy of our Embracing Social Commerce Report today.