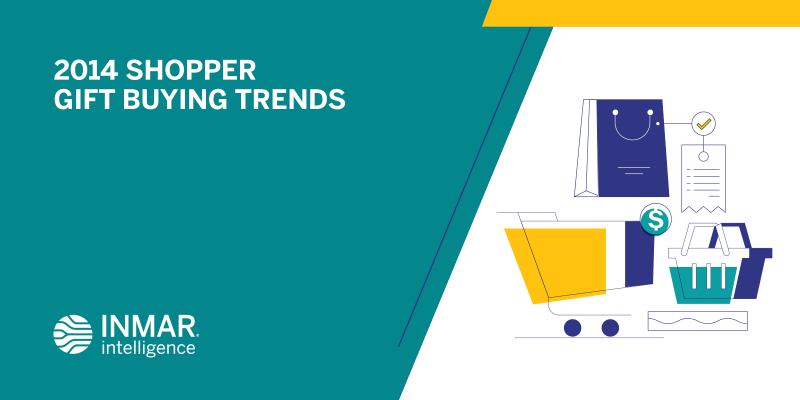 The holidays are officially behind us. So how did weeks of holiday marketing insanity play out among shoppers? Prior results from the National Retail Federation's (NRF) Thanksgiving Weekend Spending Survey indicated that total trips and spend were down from the prior year. Shoppers were not out with the same force over Thanksgiving weekend as they had been in 2013, but the percent of shoppers who did brave the Thanksgiving weekend crowds or shopped online that reported using an online or in-store promotion held steady. NRF argued that Black Friday and Cyber Monday shopping is evolving in the way that shoppers are shopping for and purchasing holiday gifts and we are likely to see both shoppers and retailers continuing to adapt to this new reality. However, we believe that this evolution of holiday shopping and buying in holiday reflects a larger shift in the way that shoppers are choosing to shop across categories.
Inmar Analytics conducted a survey of 520 shoppers to uncover how shoppers approached gift giving this year. Eighty-three percent started shopping for holiday gifts after the Thanksgiving holiday (90% of those had made a holiday purchase). Shoppers shopped across channels and reported increased comfort with shopping and buying online. Eighty-four percent planned to buy gifts online and 38% planned to buy more gifts online this year than they did last year. Shoppers appeared willing to spend but nearly half maintained prior year spending levels. Nearly 3 in 4 shoppers planned to spend the same (49%) or more (25%) on gifts this year.
Across the board, we see that shoppers have become savvier in their search for deals and access to online tools (ie those that tell you when prices have dropped or when stores are having major discounts). Holiday shoppers told us they were willing to wait for the deepest discounts: Thirty-two percent of shoppers reported that they planned to finish their holiday shopping in the last few days before the holiday to get a better deal.
Meanwhile, promotions are playing a key role in the evolution of holiday shopping. Shoppers were looking for coupons and engaging with deals over the holiday period:
37% waited for discounts of 50% or more before they purchase gifts

60% planned to seek out coupons for holiday gifts online

61% planned to seek out coupons for holiday gifts in the store circular or newspaper
Our clients often want to know if their promotion impacted shopper behavior. Most hope that an incentive will put them on the shopper's list and help them earn/retain loyalty. Among those shoppers who reported using coupons, more than half of shoppers reported that it changed their behavior:
41% added a gift to their list

27% purchased an alternative to something that was already on their list

40% went to a store they would have not otherwise gone to redeem a coupon

49% purchased more items for a gift

Shoppers were going to, on average, 3.14 stores for holiday gifts. 71% are willing to go to multiple stores to find a specific holiday gift
With the holidays behind us, tell us how the 2-14 holiday shopping season went for your brand.
Do these findings align with your experience? And with some marketers already planning for 2015 holiday season, will you be ready to entice shoppers with relevant promotions and omni-channel buying opportunities next November and December?
About the Survey
Inmar Analytics conducted an online survey on December 1st and 2nd of 520 shoppers who planned to give holiday gifts this year. Eighty-three percent of the respondents shopped in-store or online over the Thanksgiving holiday weekend or on Cyber Monday. Minimum quotas were set to increase the representation of shoppers with children in their household and male respondents.
Topics