Inmar's VP, Manufacturer Promotions receives Industry Impact Award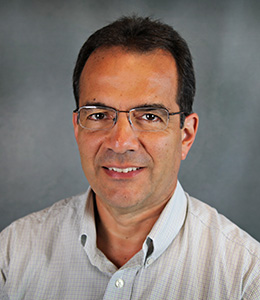 Ralph Maresco, Vice President, Manufacturer Promotions
Inmar today announced that Ralph Maresco, Vice President, Manufacturer Promotions, received the "Industry Impact Award" at the 11th Annual meeting of the Association of Coupon Professionals (ACP).
Maresco was chosen for this award in recognition of his ongoing efforts with several major retailers to ensure proper coupon validation at point-of-sale. Coupon fraud continues to create major issues for the industry and Ralph's efforts provide meaningful benefits to manufacturers, retailers and consumers.
According to the Association of Coupon Professionals' website, "the (Industry Impact) award is presented to individual(s) who display outstanding achievement within an annual period, the award was designed to honor those who participate and achieve specific goals set by the association for that year. ACP's Executive Committee selects the recipients of this award each year based on the above criteria."
"Ralph has made important contributions to the coupon industry throughout his career," says Inmar Chairman and CEO David Mounts. "We are fortunate to have him working to prevent coupon fraud on behalf of Inmar's clients, industry and consumers."
Maresco joined Inmar in 2016. Prior to joining Inmar, he served as Associate Director, Retail Marketing Services for Procter & Gamble. He holds an MBA, Finance, from St. Joseph's University.