Inmar's Vice President, Software Engineering, Named Tech Woman of the Year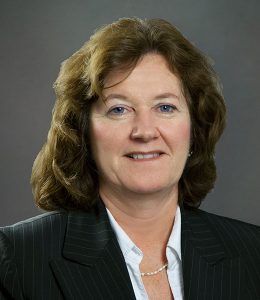 Melissa Wittner, Vice President, Software Engineering
Inmar announced today that Melissa Wittner, Vice President, Software Engineering, has been named Tech Woman of the Year by the North Carolina Technology Association (NCTA). She will be recognized during the NC Tech Awards Gala on November 9, 2017.
In her current role at Inmar Wittner leads more than 100 Technology professionals in locations across the U.S. and Canada. She joined Inmar in 2007 as a director and was promoted to Vice President in 2012 to lead the company's supply chain Technology team, and again in 2015 to oversee Application Development for all of Inmar.
Wittner is highly regarded at Inmar and within the industry for both exceptional technical and leadership skills. She is a strong supporter of the advancement of women in STEM fields, currently serving as Team Sponsor for Girls on Fire — the Triad's first (and North Carolina's second) all-female team at the NC FIRST Robotics Competition (FRC). She served as president of the Winston-Salem Chapter of the National Association of Professional Women. Wittner is also a charter member of Inmar Empowering Women, a group she helped found. She also oversees the group's Technology Mentoring Program.
"Melissa's strong technical acumen and ability to inspire teams to achieve beyond expectations has been instrumental to Inmar's growth during a time in which technology is changing at an unprecedented pace," says Inmar Chairman and CEO David Mounts, adding that "She has an ability to understand a company's objectives, define the appropriate IT strategy to accomplish those objectives, and lead teams with passion and a clear vision for success."
Wittner's work in the community has included Piedmont Triad PMI organization, president and founder of Triad SQL Pass Business Intelligence Chapter, The Kerner Chorale Greensboro Choral Society and the Greensboro Amateur Radio Association. She holds certifications in PMP, MCDBA, MCSD .Net, Six Sigma Yellow Belt, and is an Honors Scholar, Accelerated Leadership Development Academy, at Inmar. She holds a BS in Human Development (IFS) from Penn State University and an MSIS, Information Science, from the University of Pittsburgh.
Inmar is also a finalist for the NC Tech Awards Large Company of the Year for 2017.
Topics