Inmar's Melissa Parker Named among Outstanding Women in Business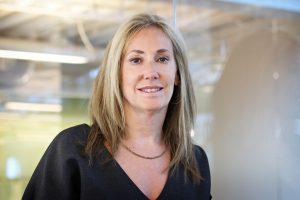 Melissa Parker
VP, Client Relations and Operations
Inmar today announced that Melissa Parker, VP, Client Relations and Operations, has been named one of the Triad Business Journal's 2017 Outstanding Women in Business.
The Outstanding Women in Business program honors women based upon their accomplishments in their industries and communities, including philanthropic leadership. Recipients were recognized during a luncheon April 27.
Melissa is a force both professionally and personally. When she joined Inmar 20-plus years ago as a sales executive, she was quickly recognized for her ability to ensure client service and satisfaction and was promoted to Client Services manager with responsibility for a team managing some of the company's largest client relationships. She was later promoted again to director of Client Services, overseeing several teams of client service reps, analysts and project managers, and then to VP.
"I cannot imagine anyone more deserving of this recognition," said Inmar Chairman and CEO David Mounts. "Melissa inspires her teams to continuously deliver high levels of service and exceed goals."
She also is a leader in the community, currently serving on the board of directors for Second Harvest Food Bank and Goodwill. Melissa is a member of the Women's Leadership Council and is active in animal rescue. While on the board of directors for the American Red Cross, she co-chaired the largest fundraising event of the year, which resulted in the most dollars raised in the history of the event. Melissa has completed three half marathons, multiple Mud Runs, and hiked the Grand Canyon from the South Rim to the North Rim in 9 hours.